The other day, China went to Beijing and participated in the gymkhana event.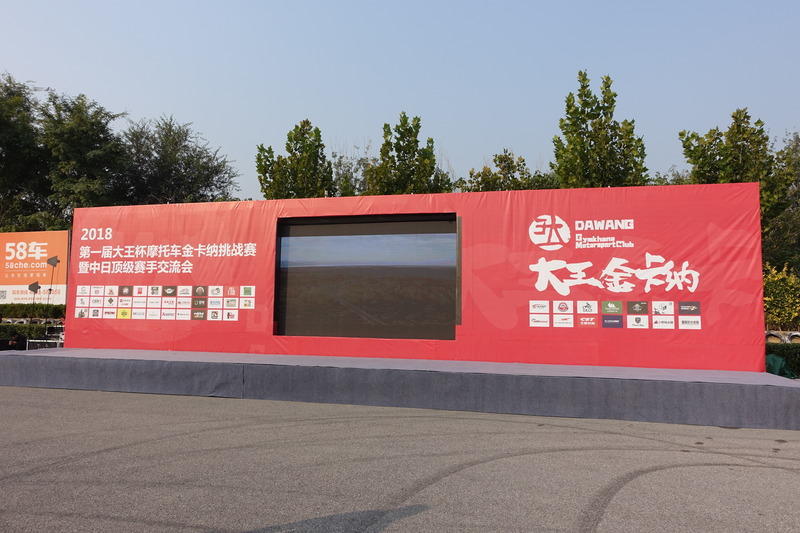 What kind of scale do you have in Japan of gymkhana in the conversation while eating at that time?
There was such a question.
If you are the main JAGE Cup or Dunlop Cup, there will be 100 to 200 participants!
However, the audience is few and the participants are main and those who are interested are coming to see it for a while.
Like the gymkhana in Beijing, it's not like I'm recruiting more sponsors and seeing the public as well.
I did not do much publicity … I was talking about that
Then, why? Will not players and staff organizers advertise more and get people to recognize them?
Is not it the obligation of the current player staff to advertise and disseminate the competition he is doing?
I was told like that.
At that time the words really clogged up.
Problems of the venue and problems of money I think that there are various problems.
Even though I plan to invite a sponsor, the running machine is old and dirty.
I did not keep the prototype. .
From the sponsor 's point of view it' s not becoming a world that is totally uninterested?
It seems that this one is doing much bigger as an event.
Only such words came out. . It made me feel lonely a little.
What do you guys think after hearing this story?
I am also a matter of the organizer and at the same time is it a matter of consciousness of each participant? What.
I want to make Gymkhana more cool. . The problem of consciousness of each such person. .
I have long dreamed of gymkhana, a beautiful machine running around with the latest machine.
Because it is cool, is not it?
If so, both makers and the general public will be interested and will evaluate. .
Many living worlds are appreciated. Is not it the best?
It eventually comes back to me. . I think that's it.
Jimukana seen like Sudo Genki no Jimukana. .
It would be great if gymkhana developed in such a world ~ ~ I am dreaming of 56 years old.
I do not deny the current gymkhana, I think that the organizer and the players are doing what they can as much as possible. But what should I do to make it a better gymka? It would be nice to have such a thing with each person having a dream. I wrote with such feelings.
https://zrx-drz.at.webry.info/201810/article_8.html