It is a translation for obtaining the torque of low and medium speed which SM 250 did not have enough to make it to 310
310 is pleasant than expected and now I am very satisfied.
Final setting is also enough for 45 "250 is 50 dives"
Even in that state it has accelerated to more than 250.
Now to understand the positional relationship with the axle and 310 superiority
I set up at 46 sets.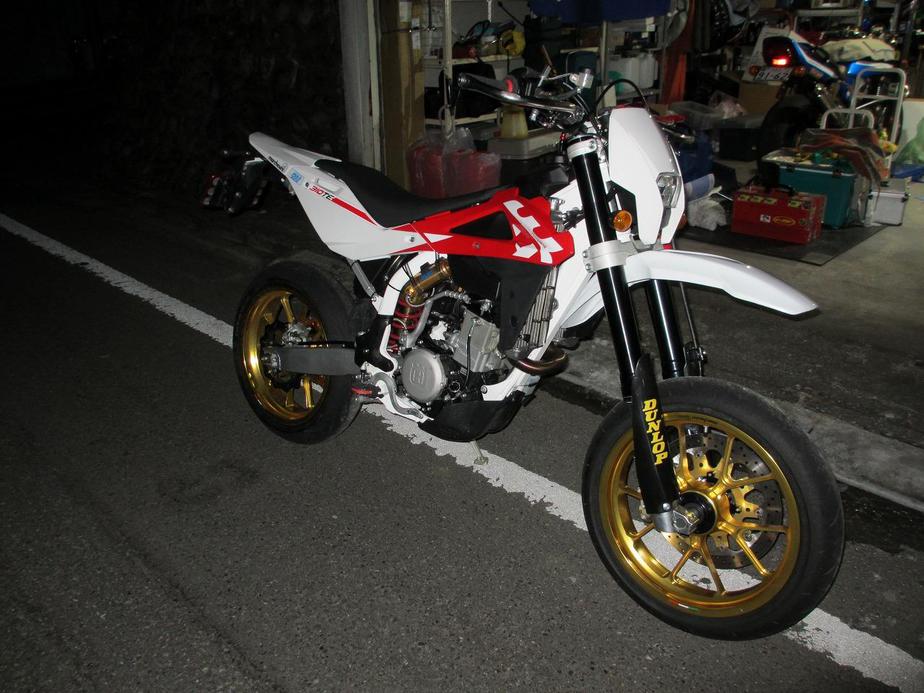 Suspension people are testing variously, but as the setting advances
It has become the same direction as 250.
The difference is that as the acceleration force got higher, while exploring the direction where the front is hard to float
It is ongoing now.
The weekend office workshop tea ceremony will be the first tournament but like getting used to the characteristics of the machine
I will do my best and I want to run.
http://zrx-drz.at.webry.info/201202/article_1.html