My GSXR 750 is a very powerful and interesting machine
If you shake it according to the low speed, the medium speed to the top is too powerful
I'm in trouble because the number of tires will decrease
On the other hand, in the final "easy to handle" medium speed and above
Extremely low speed is just before the stall.
So I've been doing a lot of things to improve the ultra low speed.
Although results are also appearing and it gets better little by little
After all there was dissatisfaction …
Therefore, as another method this time even in the same GSXR
I installed an exhaust for 600 and decided to test it.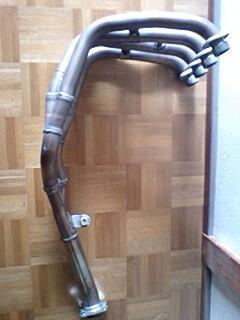 The product number is also different, so it is what the maker is doing
Absolutely the contents are different by displacement!
It is good to increase the torque from extremely low speed to near medium speed ~
I would like to test this on weekends and derive the results. http://zrx-drz.at.webry.info/200706/article_3.html