Approximately 2 months have passed since the TE310 was delivered.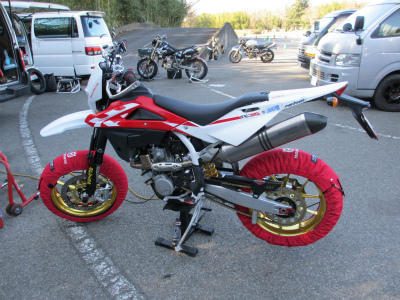 The basic setting is over
I decided to review the balance of the front and rear spring rates again while testing variously.
Although damping can suppress intense movements, when a high load is applied, the rear suspension sinks too much
There is a tendency to issue push-under,
If this is adjusted by vehicle height, it will not be good movement at entering or turning back
If preloading is done too much, movement near the extension stroke is too fast, etc. It is completed successfully.
I decided to go better by raising the spring rate of the rear suspension.
Just under various conditions there are only 20 long items of springs and it is difficult to install easily
But it is a universal shop pro shop!
Various means come out. .
I left work safely to my wife and finished safely!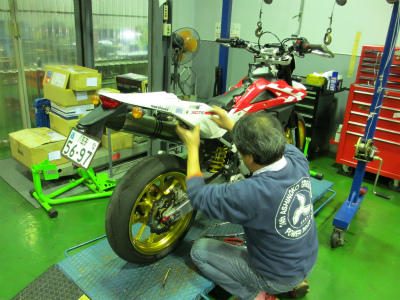 The touch feeling and the feeling of straddling were much better balanced than before.
In this way it is the place you want to run soon and set the setting ~
http://zrx-drz.at.webry.info/201202/article_5.html