I already have it in my Hiace
I made a metal fitting to hang tie down again.
It is possible to tighten to 10 mm bolt used for car
We welded a 5 mm 40 φ ring to a 3 mm plate. Of course it is made of all stainless steel!
"Most of the bolts and seat belt bolts fastening the seat are 10 mm"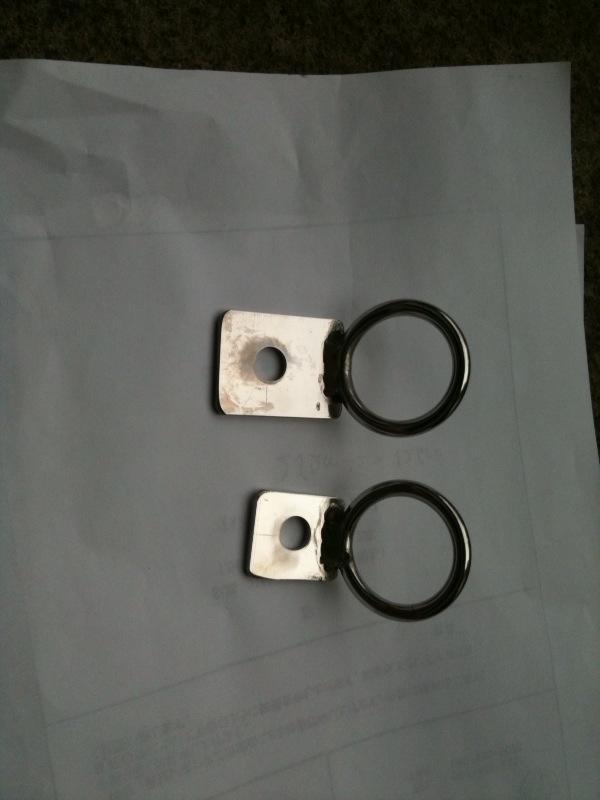 I think that it can be used in various places depending on the ingenuity because the place to stop is diluted.
The metal fittings of my vehicle are using something a little thinner but still both CB 1300 and ZRX 1200
I am not biking, so I think that this specification has enough strength for any vehicle.
Although it is such a thing, since processing cost etc. unexpectedly take
For those who want it we will hand over 1 piece at 1500 yen.
If you attach 6 to 8 pieces per one, it may become useful in various ways.
http://zrx-drz.at.webry.info/201009/article_1.html