I have been fighting in the fourth race of Dunlop which took place at the Tsukuba Circuit which totally rebounded the track.
The weather was fine, it was a tournament with the best condition.
In the first heat, there is no possibility and it is impossible to attack.
Still it was said that the front is scooped and it is likely to fall down although it is not impossible at the thrust of the outer circumference
It has become a run that does not boil over anything.
Actually, for the past month, the fall of the mystery from the front has been continuing, and the symptoms have also appeared in the event tournament.
For the second heat, in order to avoid that symptom, I raised the head, strengthened the compression side damper and went out.
It is possible to attack as compared to the first heat, but from the direction of the setting
The turning nature of the machine is declining and the machine has not progressed well. Is it such a feeling?
In terms of grades, it is quite similar to the 15th ranked SB class 4th place
I can not attack at all. . . . Do not be overbearn. . . . I feel pretty slump.
And, there were plenty of things to decide to check the front suspension again.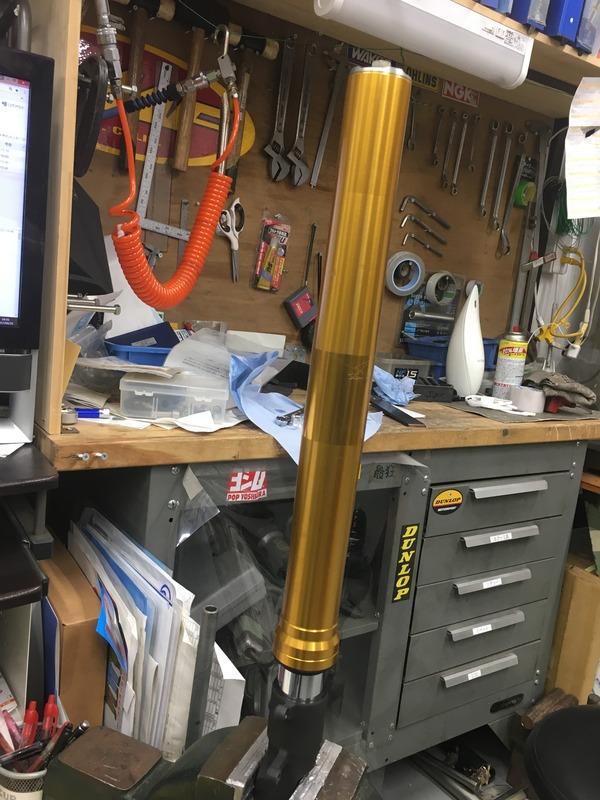 In this state, … I pulled out the spring and put it down to the bottom.
It turned out that it was on the bottom of the inner rod 25 in front of the appearance's bottom. . . I will not sink any further. .
There is no inner kit for Orlands for GSXS 1000, so we were wearing general items together
The back stroke did not match right |
Well then, when you attack it is a falling back.
Well 35 seconds has come out well (lol)
And the engine will further evolve the ECU according to Wyvern.
Even if it fell for the past month or it fell, I continued to attack and fell down
I would like to release one month's depression towards the second half of the game.

http://zrx-drz.at.webry.info/201709/article_5.html