Spring rate
<< Date and time of creation: 2006/12/08 08: 48 >>
GSXR 750 also set the rate with a normal spring!
Based on that, change to Spring of Orleans
I have repeated the test.
Last time the front rate was almost fixed!
I would like to decide the rear rate setting this weekend.
Although it is roughly decided, a delicate line has not been judged yet
For the time being we will change the spring at some place tomorrow morning
Running a small section, at the Dunlop practice session the day after tomorrow's course slalom
I would like to do a test.
Once this is decided, the setting of the spring rate is over.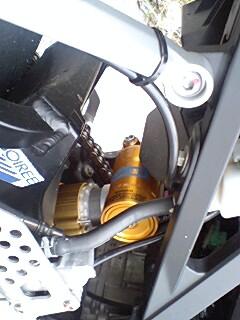 After that it will be in the range which said that fine preload, car height, stick out said.
Well this area has been almost tested, so I will get used to the machine
Is it bigger? Another boil down of the setting of injection
Is it?
If the weather is nice, I would like to announce new skin pants too!
Well, I'm busy on weekends too ~~
Monthly link
Blog feeling ball
Let's click to express your feelings!
If you log in and click, you will see a link to your blog.
→ Login
Trackback
(0)
| Title (body) | Blog name / date / time |
| --- | --- |
http://zrx-drz.at.webry.info/200612/article_2.html