I attached a power commander to the SM 250.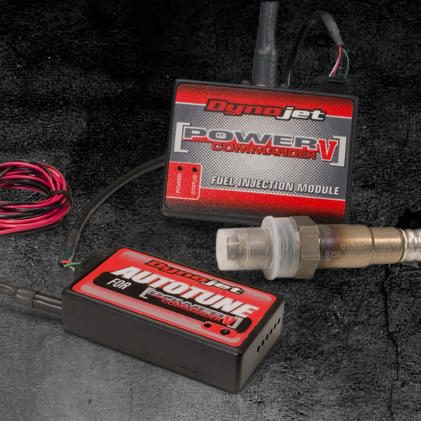 It is a machine that will fight from now and I can not do enough power just as efficiently as possible
Because I want to release it ~
It is likely to become a powerful weapon in changing cams and doing various things.
However, I think that there are also many people who know it, but the adjustment of the sub-control is patient
In the end it is reality that I do not understand.
So I tried purchasing knowing that the strongest item called auto tune exists.
Well then what is that autotune? It is a place called.
Briefly, it is an excellent one that does the setting without permission.
Drive the air fuel consumption you desire into the machine, measure it with the O2 sensor
It is a translation that will decide the amount of jet so that the target air fuel efficiency will be obtained.
Yesterday I set AFR = ALL 13.5 as my first goal.
Because the power fuel economy is 12.8 to 13.4, it was a state that I felt a shortage of power a bit.
Before putting in the power commander I was feeling good with a setting of about 3% medium and low speed
From now on up to 5000 rpm will be tried at around 13.0 setting?
I think that I want to boil down a little more because the weekend is D Cup.
http://zrx-drz.at.webry.info/201107/article_3.html