Returning to the big bike "ZRX 1200" from this season
Dunlop also fought one race, and after that it is a translation that is continuing practice
What I think now
It was good to return to big bike ~
Get drunk by the appearance
Engulfing the engine excitement
I get drunk by the feeling of pressure when I ran
And the figure of myself running is overwhelming, and it surely suits you better (^ ^)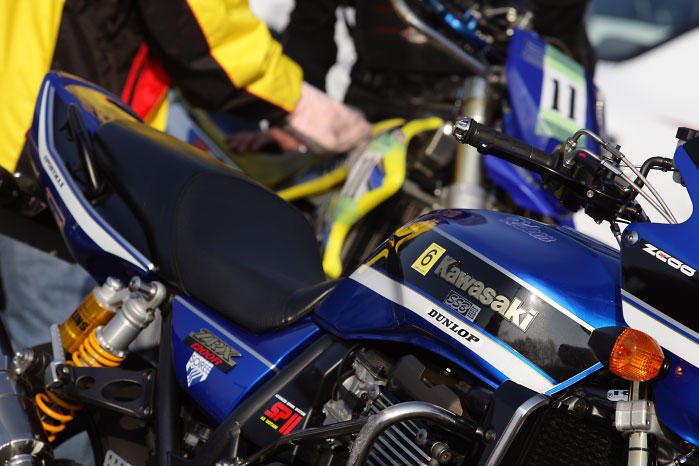 Gimcana running fast on a small machine is also fun and wonderful. .
But big bike gymkhana has something to excite!
It is difficult to make a word, but even if you do not see the time, there is something exciting just by watching running.
Will not it be able to communicate with those who are surely watching it?
I think that the answer that took over a long time was still in the Big.
From now on it would be best if you could carefully tell the attraction of gymkhana
http://zrx-drz.at.webry.info/201004/article_3.html