Now popular Honda Grom (GROM)!
Even in the gymkhana world, the number of people who buy on the second machine is increasing very much.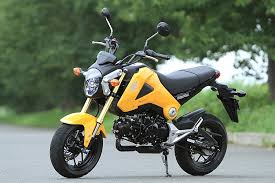 I also bought it and I am gradually improving it
How to set up a weak front fork with no waist, damper
I have thought.
It is common to use strong oil to strengthen the damper
When you use hard oil, the characteristic that it begins to run and it warms up greatly differs
There is difficulty.
So if you can resize the hole in the orifice you can use the soft oil
Although the problem can be solved, Grom 's fork seems to be a structure which can not be disassembled normally
It was the present situation that most people in the world have responded by hardening the oil.
So we tried to change the orifice size by our new method.
Originally the hole of 8φ is opened, but we made a pipe with an outer diameter of 8φ and an inner diameter of 4φ
I took the method to embed!
That's it!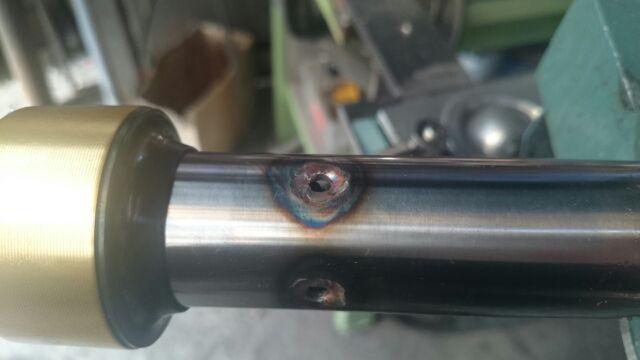 Welded small pipe welded! We will level up the surface and assemble it.
As a setting
For now, I started oiling with No. 10 and oil level 70? "Normal 75?" And running.
A pretty firm feeling comes out! There is a feeling that you will not be defeated even though you breaking it unexpectedly.
I hope to bring it to the gymkana practice group etc. in the future and boil down the setting.
I decided to accept this orifice processing, so please contact us if you need it.
http://zrx-drz.at.webry.info/201403/article_2.html