This time I made SSB and rear slider for Honda's CB 1000 R.
Basically it is the same structure as the Hornet 600.
This CB 1000 R has a radiator sub tank between the shroud and the frame
Production could not be done as it was in close contact with the frame.
So, how to obtain strength by embracing the angle and flat plate adopted in NUDA 900 and beyond
I made it while adopting it.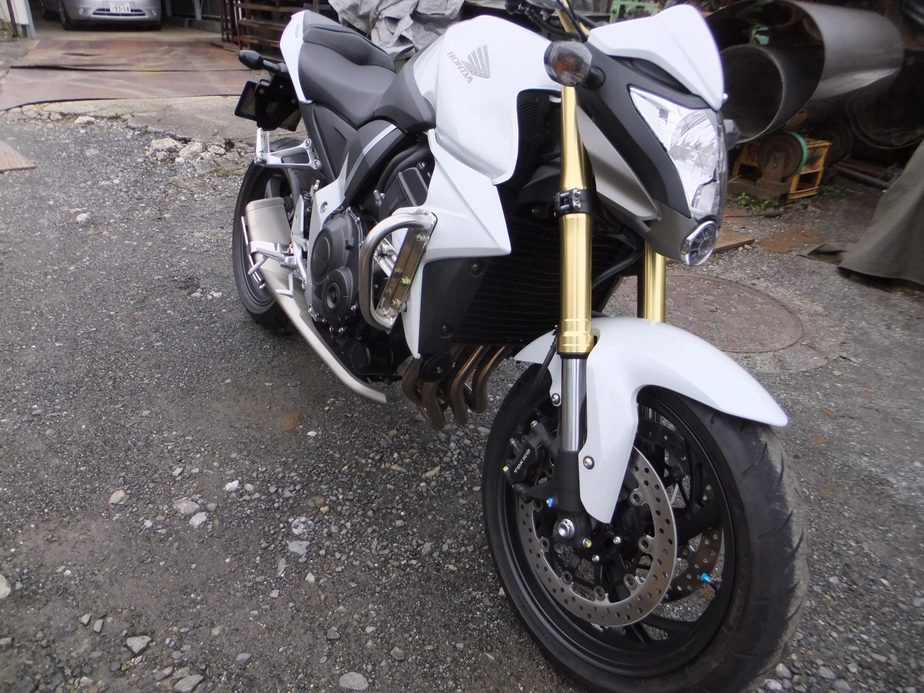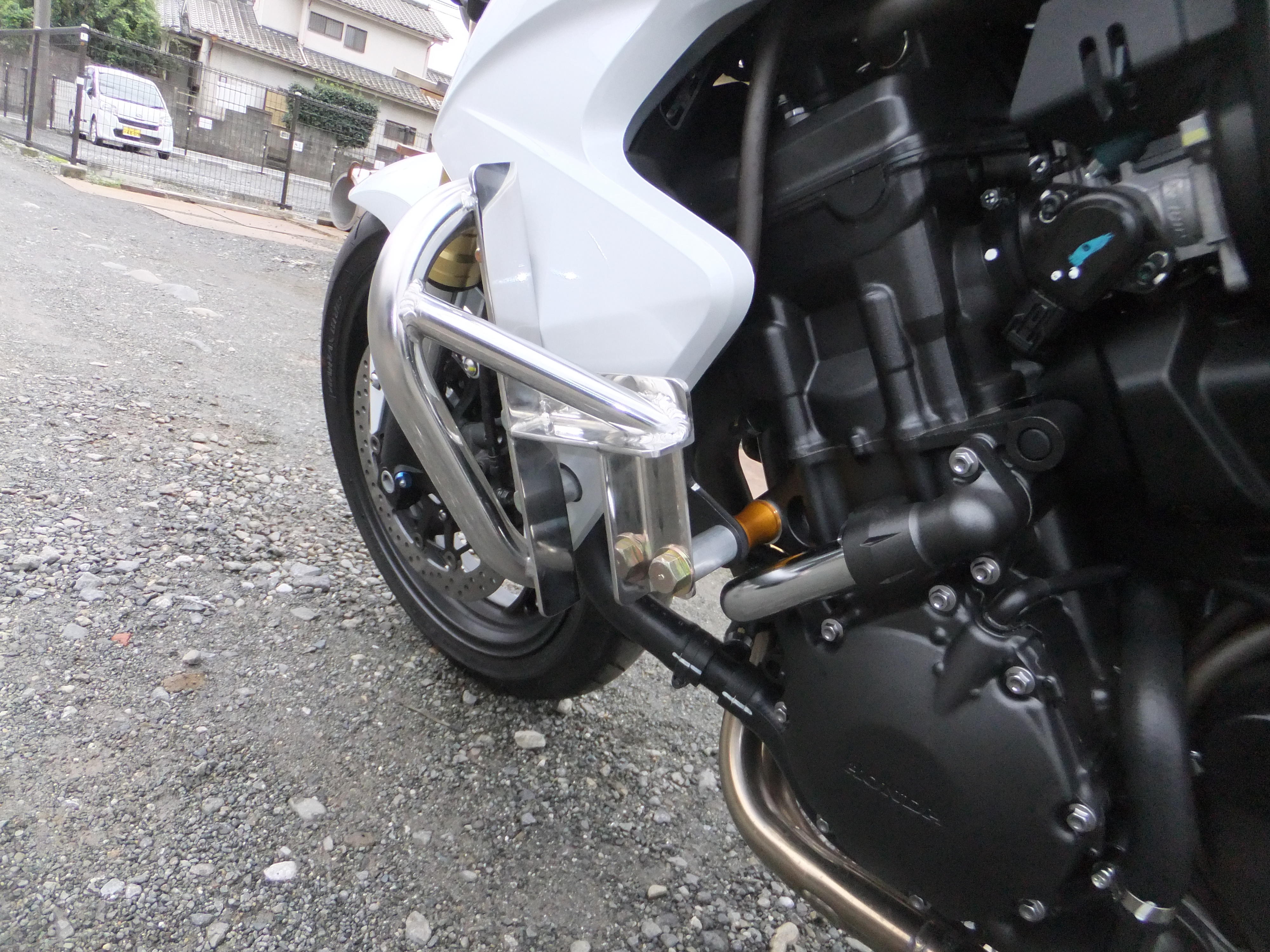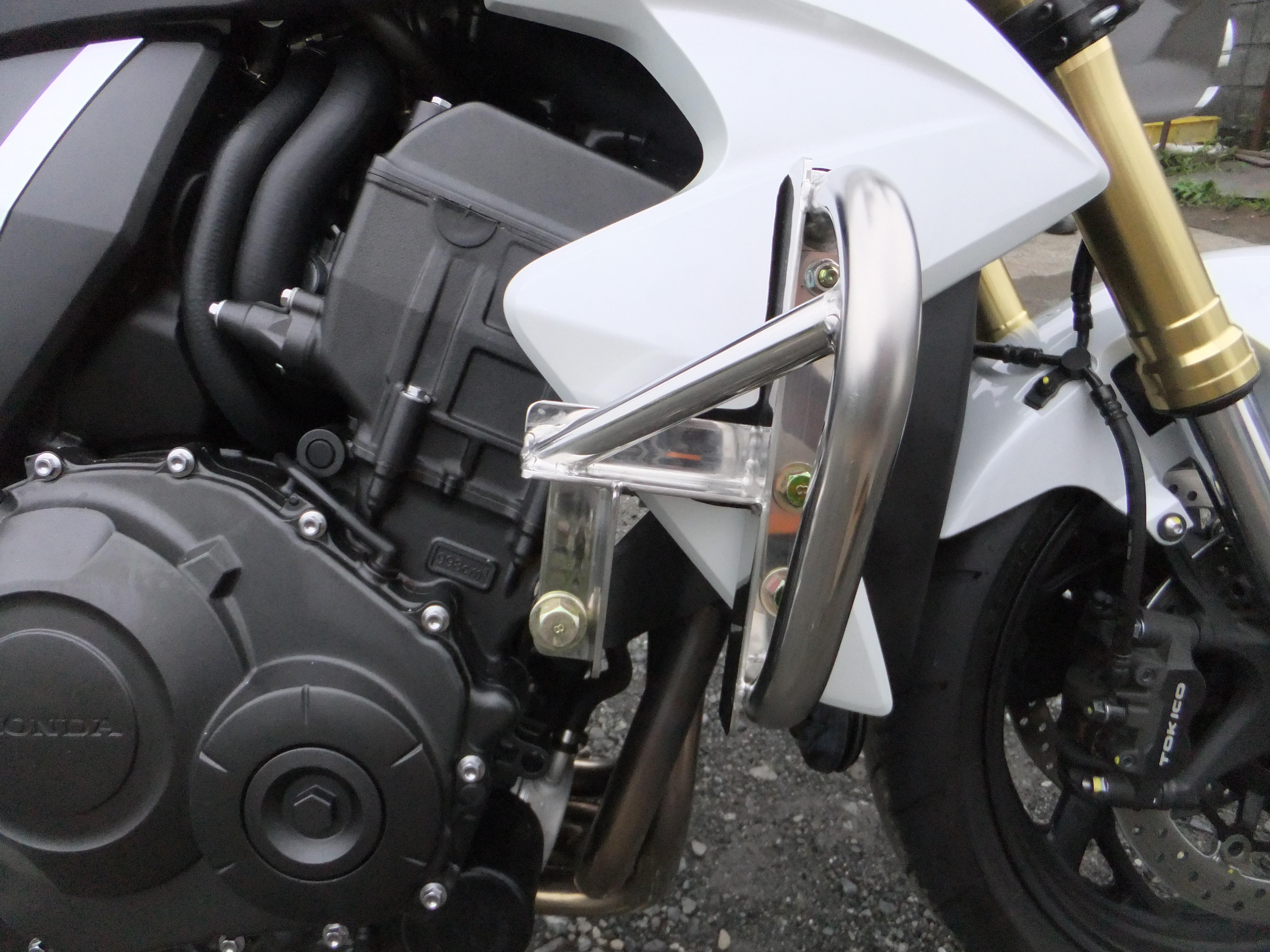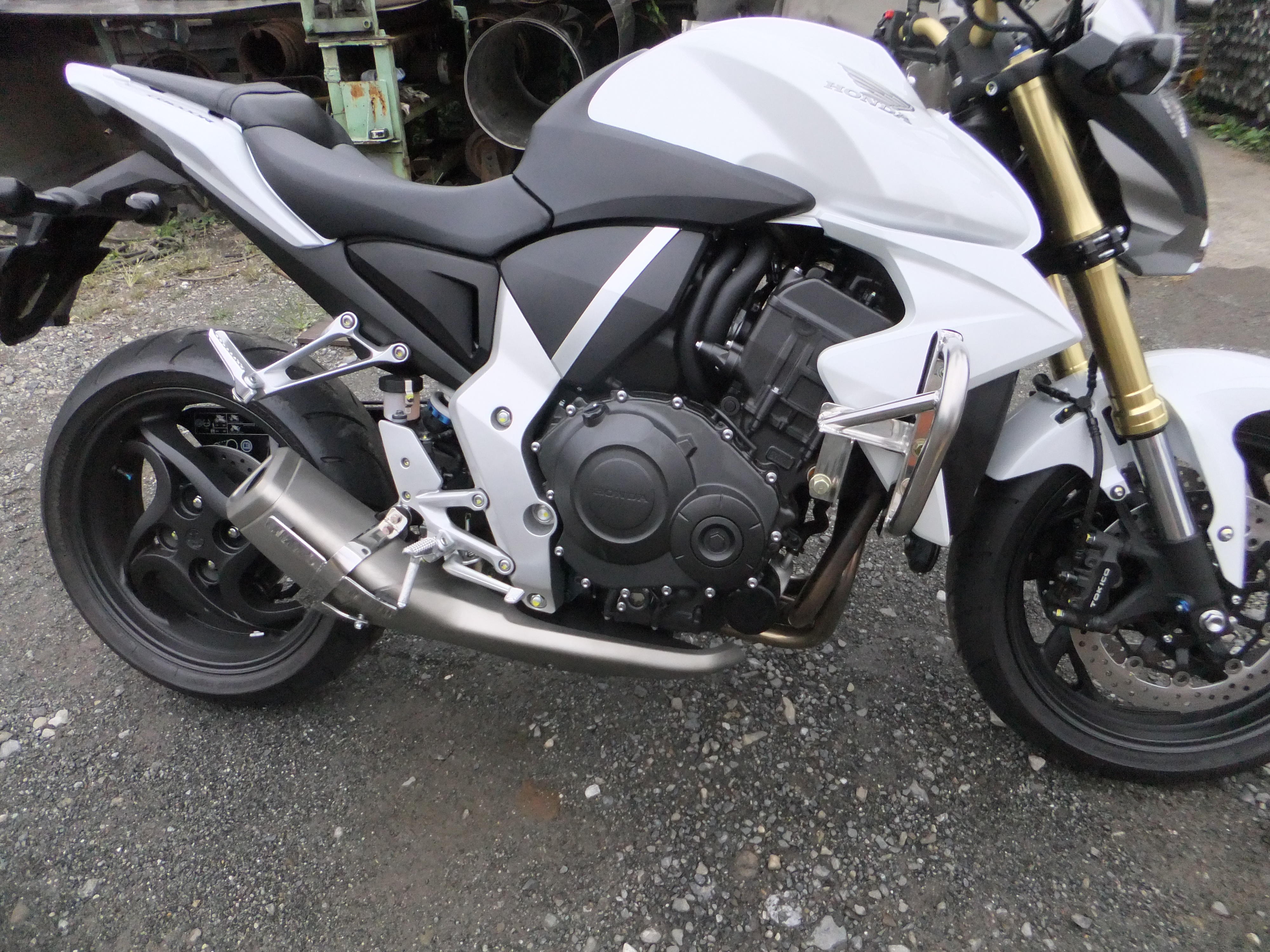 Because this vehicle adopts a compact muffler, things that tilt easily by falling of the muffler side
As I understood, it was difficult to tilt by adopting the rear slider for the right side.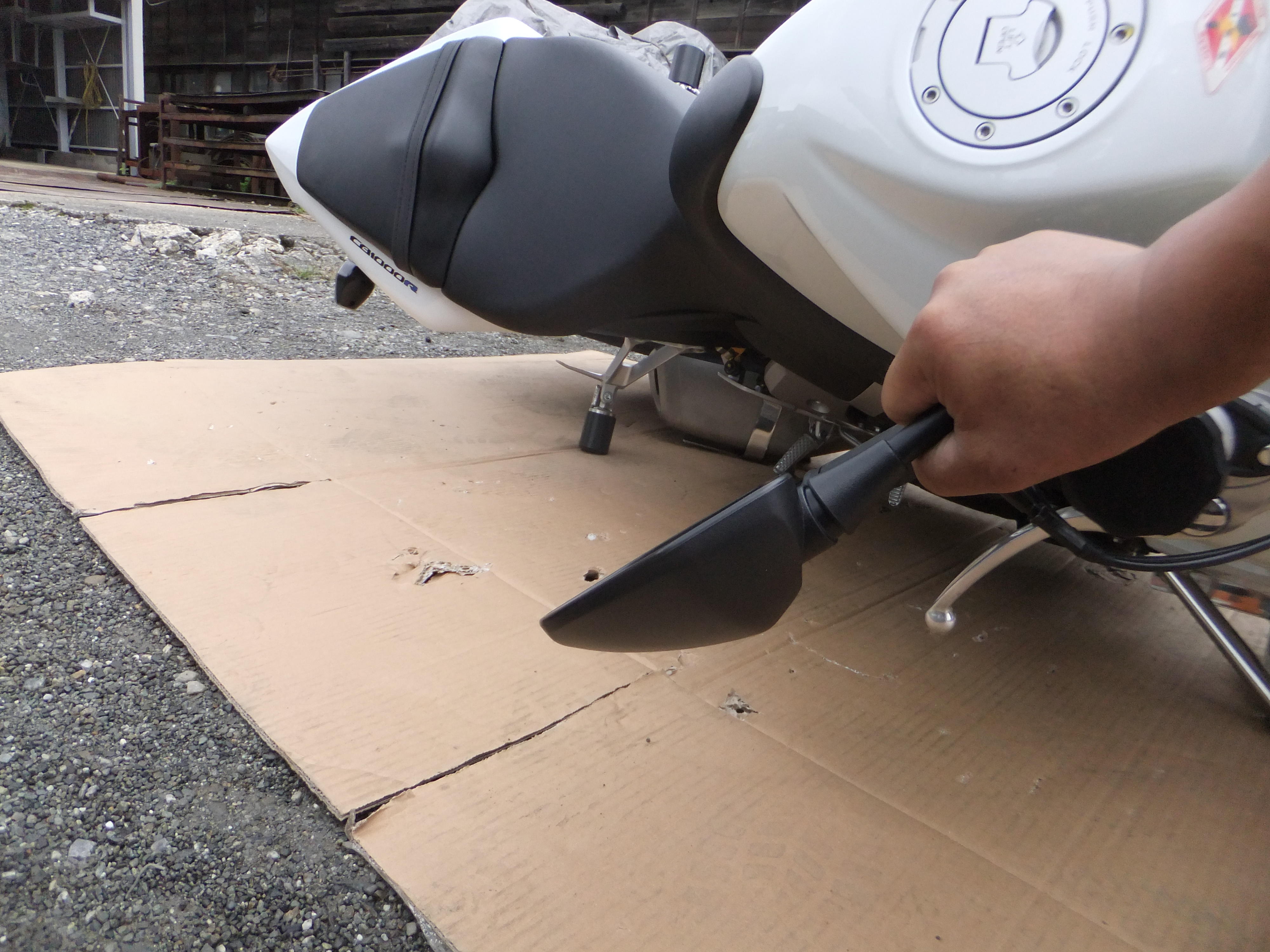 Both left and right successfully cleared the fall test.
How is it?
http://zrx-drz.at.webry.info/201408/article_4.html