When the Kyushu Touring was decided, the 9th mountain tire of Metzler Roadtech 01 was fitted.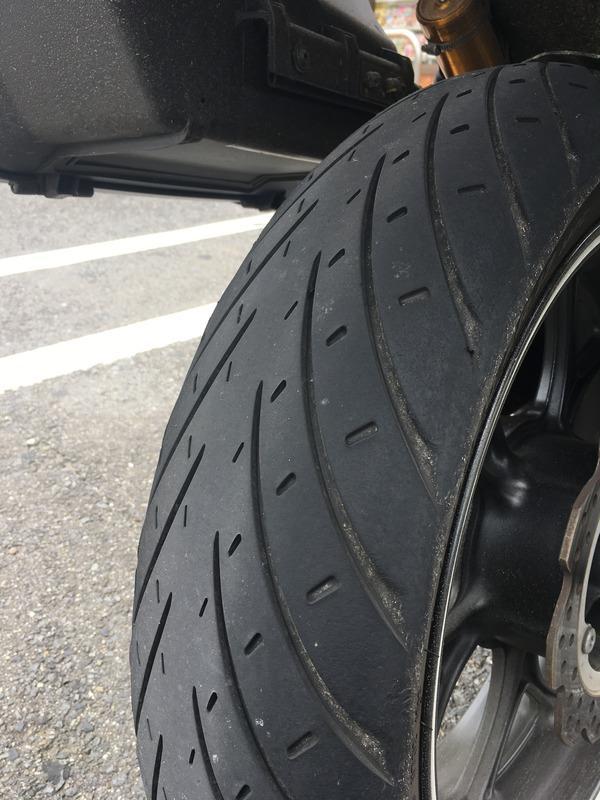 Will you test the new Michelin Road 5 there?
The story called down.
If you are used to RoadTech 01 you are used to it and the performance comes with origami so you can go with confidence,
I know.
Although I go to touring so much, I do not want to fail on tires and become a regrettable tooling ~
Such thought was honest.
If it is not near, it can be replaced immediately, but it's Kyushu
I tried searching on the net before deciding to wear.
Well it looks like a tire that betrays extremely! I decided to wear it in saying that, to Kyushu Touring
I went wearing Michelin Road 5.
The image when exchanging is supple like a production tire is supple tire ~
So soft to the compound, is this really a touring tire? It was to say.
The distance could not run with this compound ~.
As I wrote in my diary in this Kyushu Touring, I was able to run with all kinds of road conditions
Was not it the best tire test?
First thing I started running, handling is always neutral, I do not have a strange habit and I can run with confidence.
Compared to Road Tech 01, road noise is extremely low! [The biggest drawback of Road Tech 01 was the high point of road noise because it was the size of road noise]
Running over long distances, road noise of the unexpected Road Tech 01 is anxious. .
Dry, wet grip level is equivalent to Road Tech 01. .
I think that it reaches the level of the sports tire.
"I am not worried at all in my speed range, that's a lot of grip."
There was always a stable grip feeling in wet or dry, and I was able to run with confidence.
Road Tech 01 also had a very early turning and was smoothly bent to neutral
The road 5 turns more and the front becomes more supreme.
I think that the turning property is equal to that of RoadTech 01 in a state where the bank is stable.
However, Road 5 flexibly absorbs all gaps.
When it is a touring tire, when you pick up a gap during cornering you will jump around and get stuck outside
On the road 5, the tires absorbed shock well and stable running was possible.
There was a road surface where the groove was dug, but I was surprised at the absence of change in handling there.
In Aso I started running in 5 ℃, but there was no change in grip feeling. Changes in grip at even lower times will be tested in the future. Even when Road Tech 01 started running in minus 3 ° C, I got enough grip
How about comparing around here? It is worrisome.
This is the new load 5 before departure.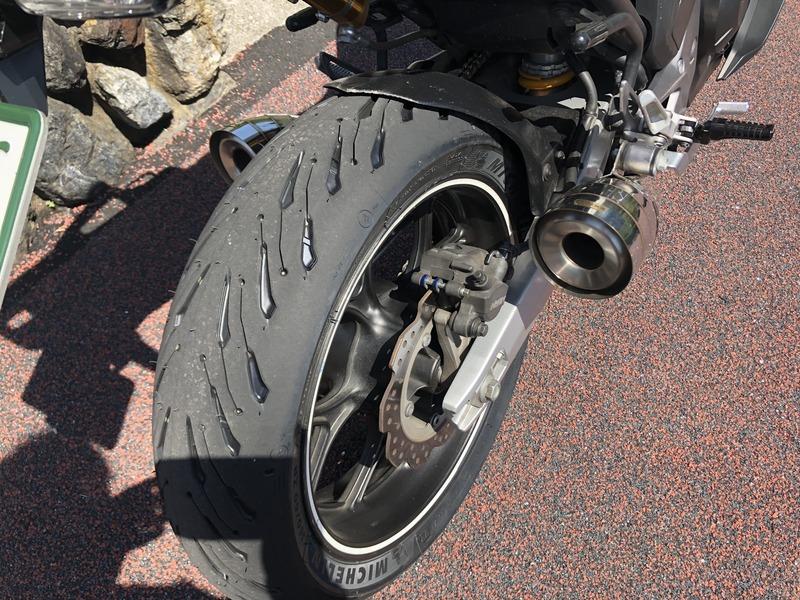 2700? Road after running 5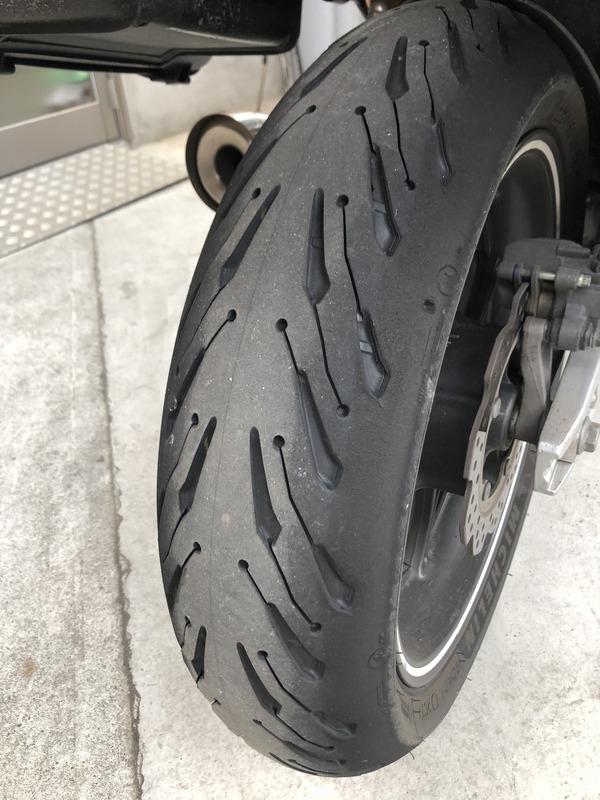 The decrease is also less, the corner of the groove edge can not be taken. .
This condition seems to be quite durable.
The other is where you are concerned about the change in grip level and handling when it comes down.
The latest touring tire that can run constantly and fun every road always. Load 5
The evolution of the tooling tire starting from RoadTech 01 is really amazing.
Thanks to you, Kyushu Touring has been enjoying fun.
http://zrx-drz.at.webry.info/201805/article_6.html