This time I made the SSB foot guard for the Yamaha YZ250.
Motard cars with height of center of gravity and slender body
Because there is a thing that falls in a moment, in that case there are things that you injure with your legs in between
I made what I call foot guard.
Normally we will install a pipe for bracing on the back side
This vehicle of compact body and engine.
There is no place to put a pipe to go behind, and depending on the place it gets injured by the foot and it becomes the source of the injury
I say that there is a possibility that the degree of freedom of riding may also be lost
By raising the strength of the front side, we made it by excluding the pipe on the back side.
I think that there is enough strength, but depending on future tests there may be structural changes.
I think that it is enough at this stage.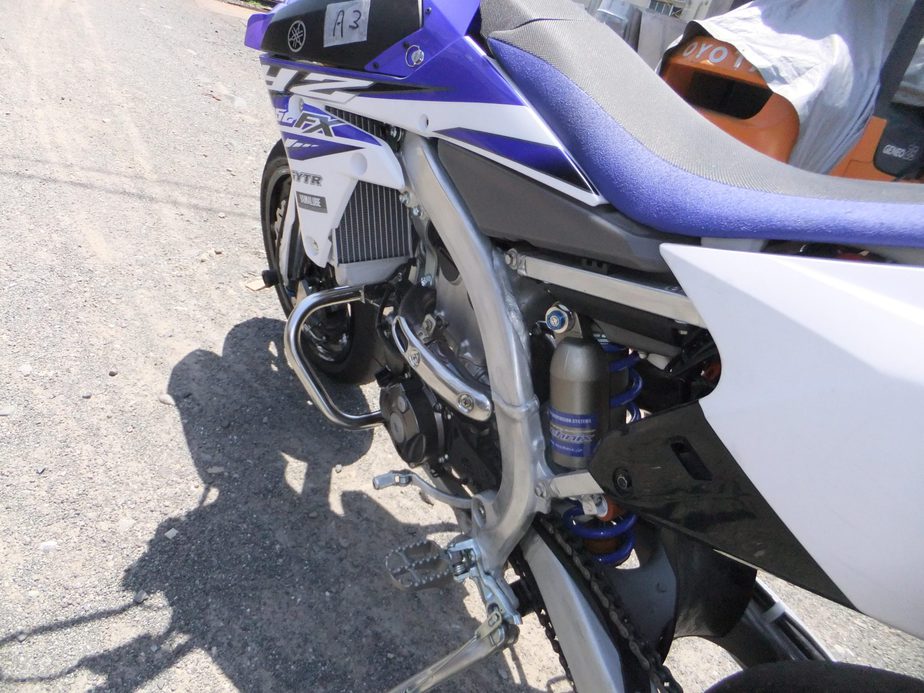 And I was able to confirm that the clearance of the foot when falling was sufficiently taken.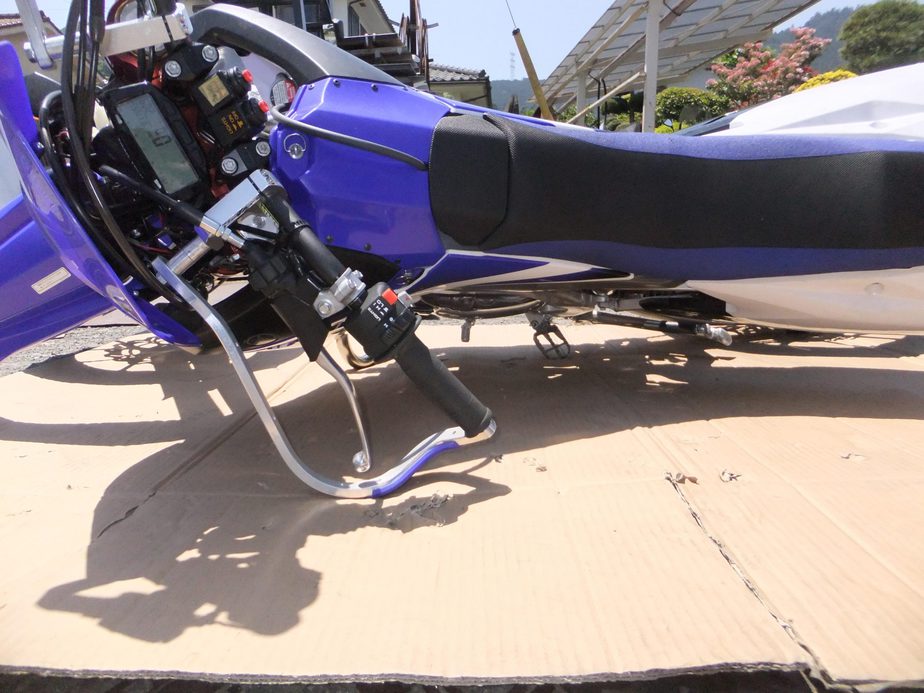 How is it? http://zrx-drz.at.webry.info/201505/article_4.html