The fall test of the new SSB slider announced the other day was carried out.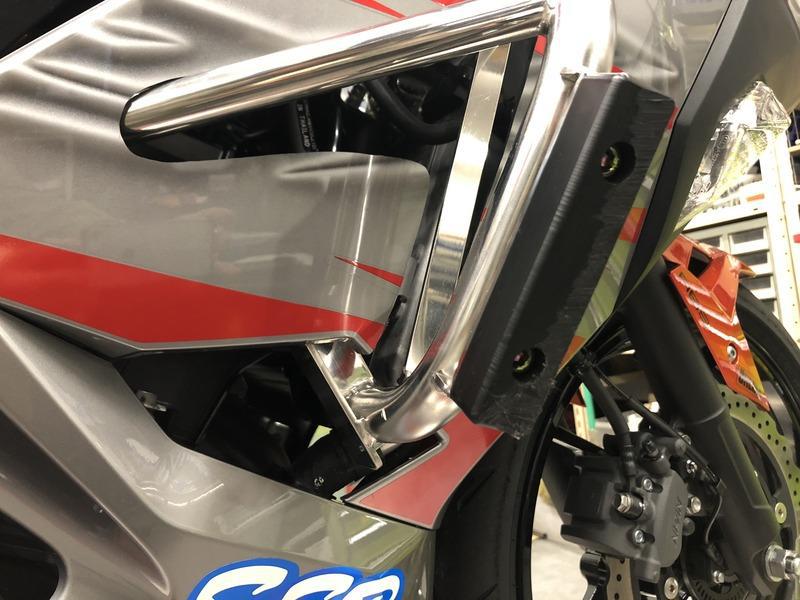 Although it was falling during rotation and falling with a little more speed, the shock to the SSB was alleviated
It was a quiet fall.
There was no scratch on the road and the effect was tremendous.
Since the strength of the base of the slider was sufficient, we will start selling like this.
It is also possible to install on SSB until now ,,
By the way my ninja slider base is original thing
Since it was retrofitted a bit, I jumped out a little, but for now I have not got in the way with gymkhana.
It says that there is no problem at all.
https://zrx-drz.at.webry.info/201808/article_8.html