Okinawa which moved from Ishigaki Island in a hurry is Naha. .
I was surprised to rent a car.
No ~ really a lot of cars! !
This is the city. . In a traffic jam that seems more severe than Tokyo
I will head to the motorcycle shop outban for this biggest purpose.
Although I arrived at Naha airport at 13:30, it was near 4 o'clock at the shop. .
I have come to this.
Because even though I had a chilling time in Taketomijima in the morning …
Afternoon is in a big city traffic congestion ~
Originally I planned to test the Z800 to borrow this time
If you start talking at a shop and you realize that it's too late
The outside is pitch dark. .
Anyway, I'd like to ride a bit even if I say ~
I ran across the city with jeans and a jacket.
No, it is not cold at all saying that it is the evening of December · · · The shop man said that it is cold today …
This is a bike heaven! Okinawa
Third day
It is finally an outbound gymkana event.
The venue is Nago Circuit.
1 hour 30 minutes running from Okinawa Expressway from Naha
Arriving at the site while throbbing in the first place.
As time goes on, no one has come?
I thought it was ridiculous … everyone gathered and was preparing ~
Do not tell me.
Helping with course setup while greeting everyone. .
The course is sandy in its entirety, and the inclination is quite a feeling.
At the opening ceremony, Choro is greeted. .
And it's time to start driving.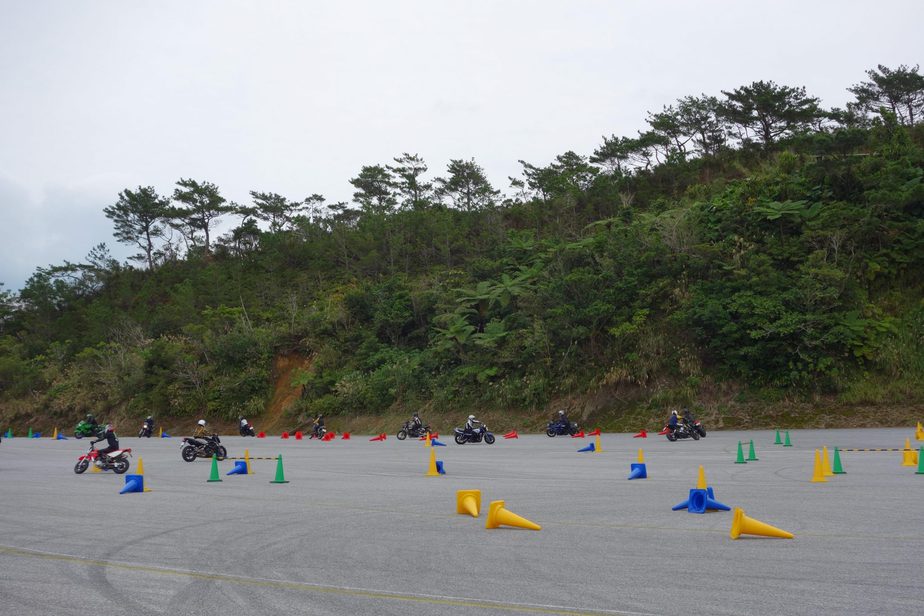 The first course, the first car Z800. The tire started running while being afraid by saying α13.
Normal Z800 is an intermediate steering wheel angle between replica and naked
I thought it would be easier if the handle was cut a bit more
Absolutely only falling is NG! Naturally because it is an adult "explosion"
The schedule of the day is like this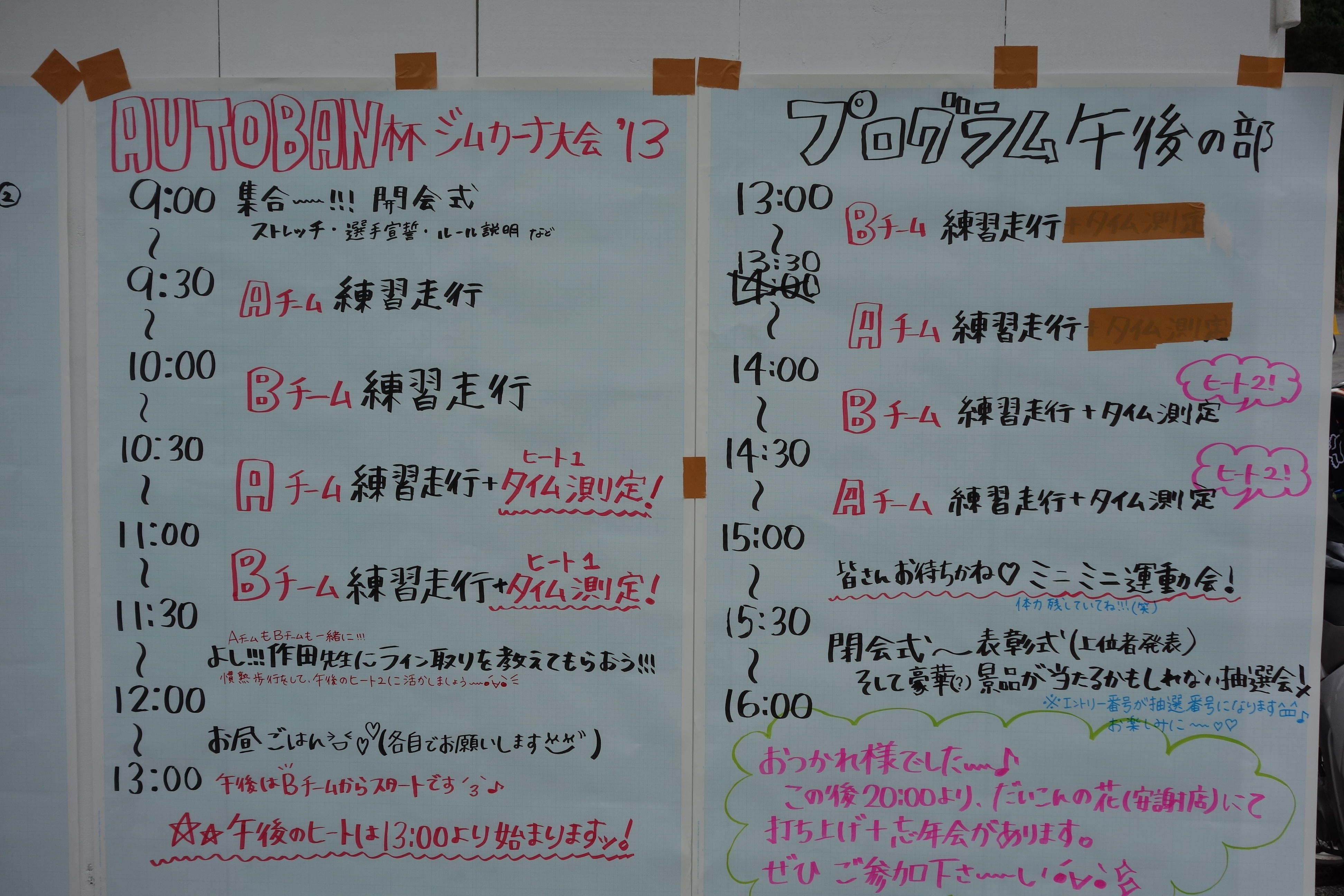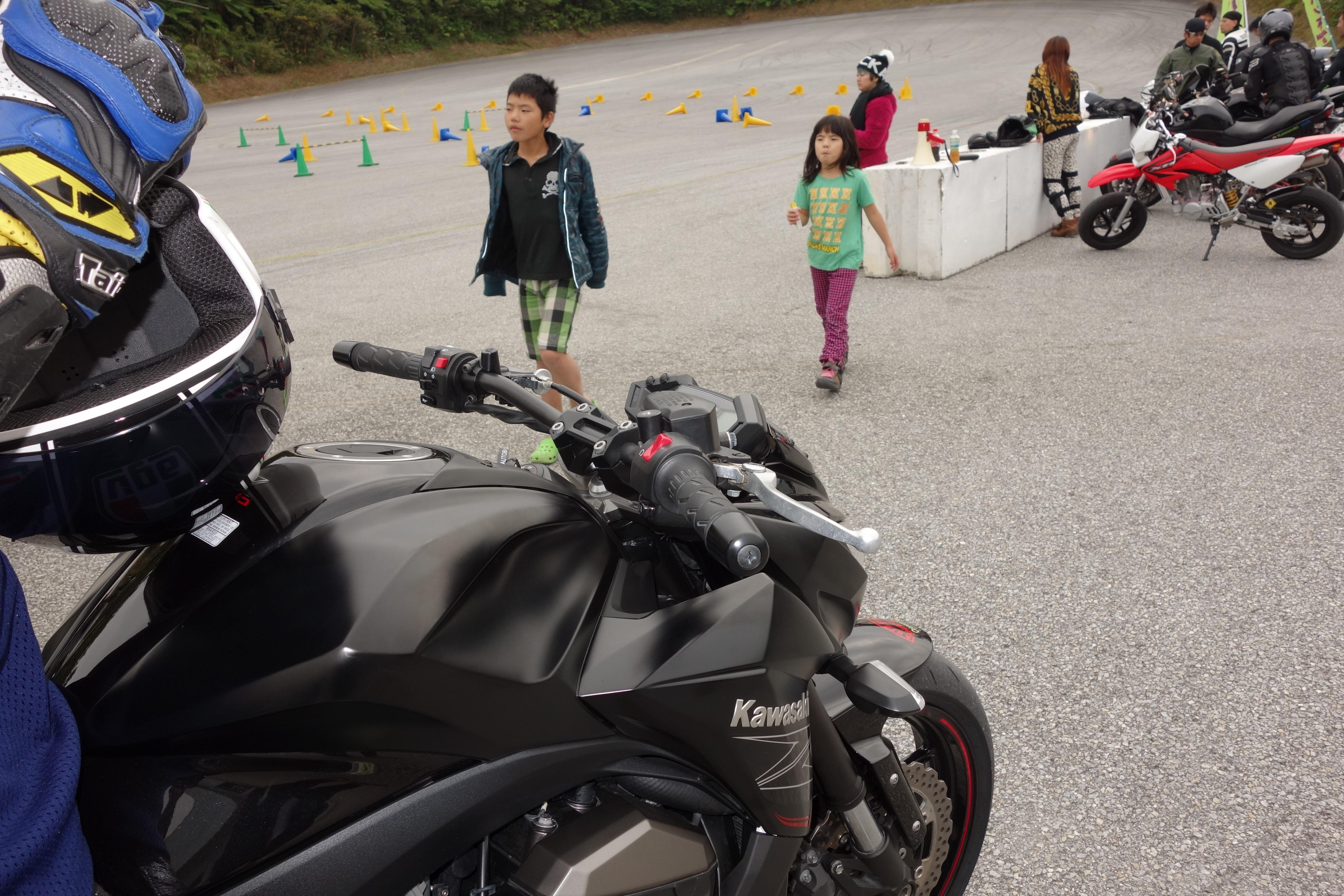 I had a good time while running with everyone I joined.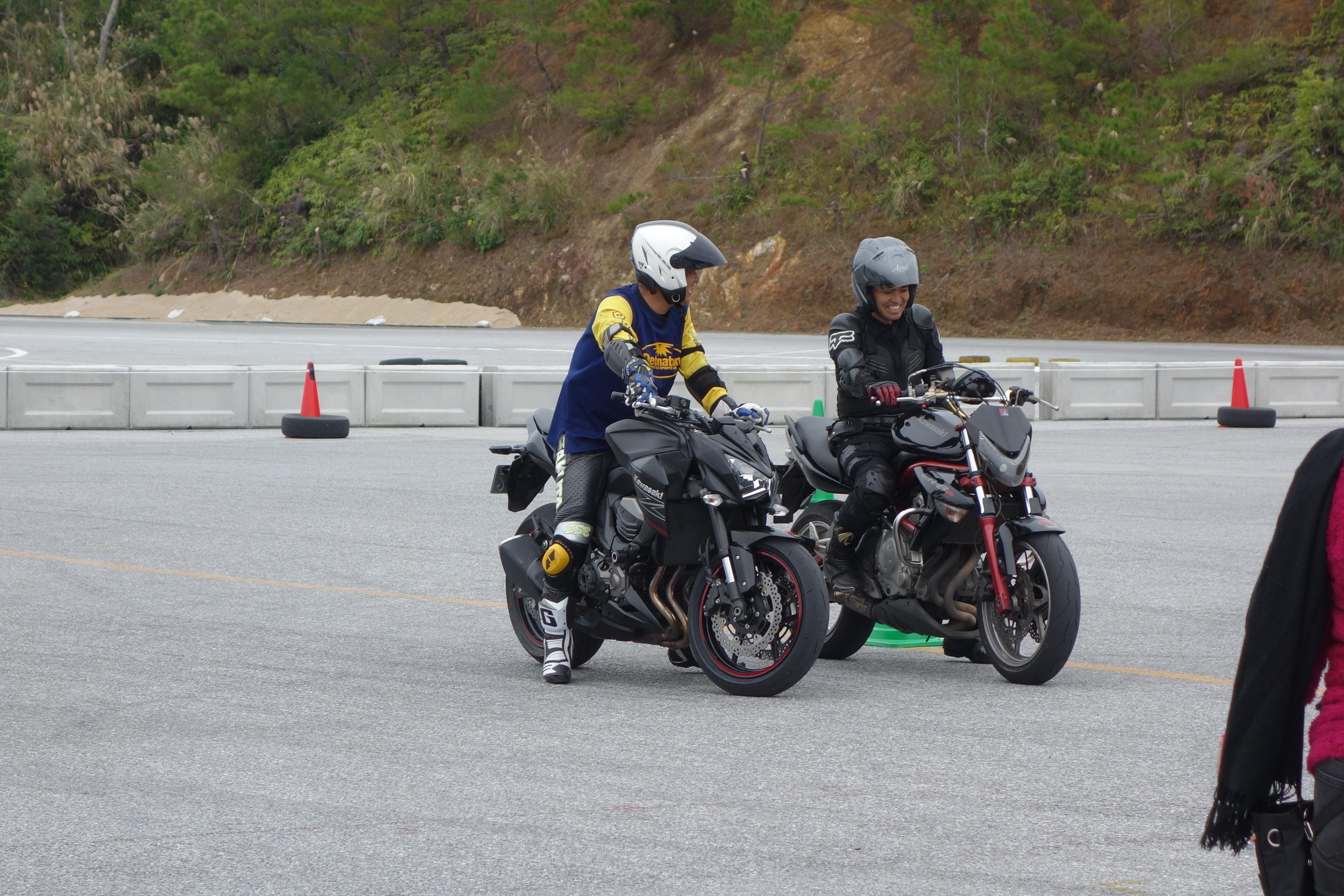 After stopping the bike, riding talks.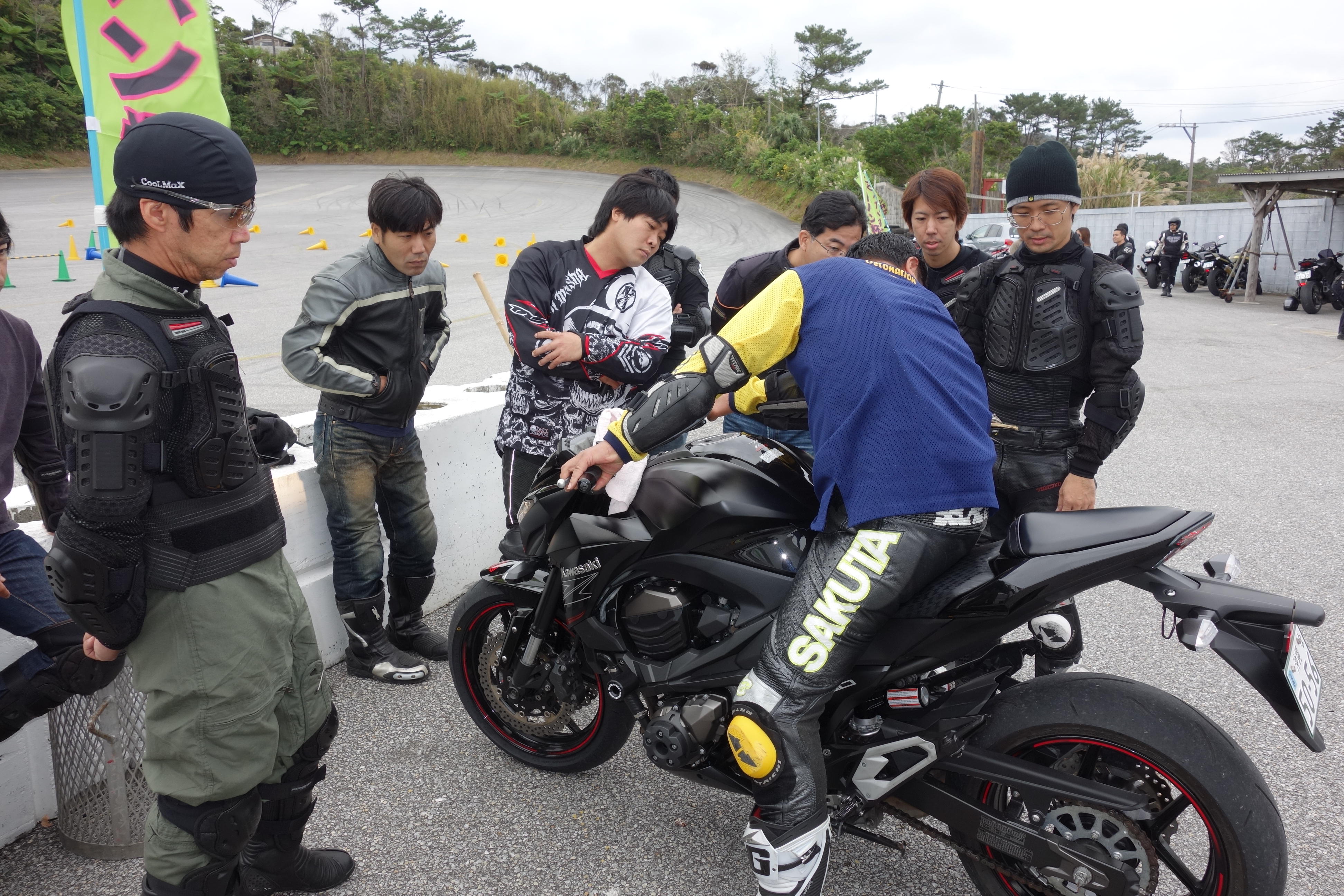 Without time attacks and falls Terminating successfully ~
After the end of the trip, the athletic meeting of tire rolling everyone.
It is a competition in the relay system by rolling the tire on the course which I ran in a motorbike.
Unfortunately I do not have any pictures, but it was a very good game that I could not get through.
Finally I got a ticket holder by lottery.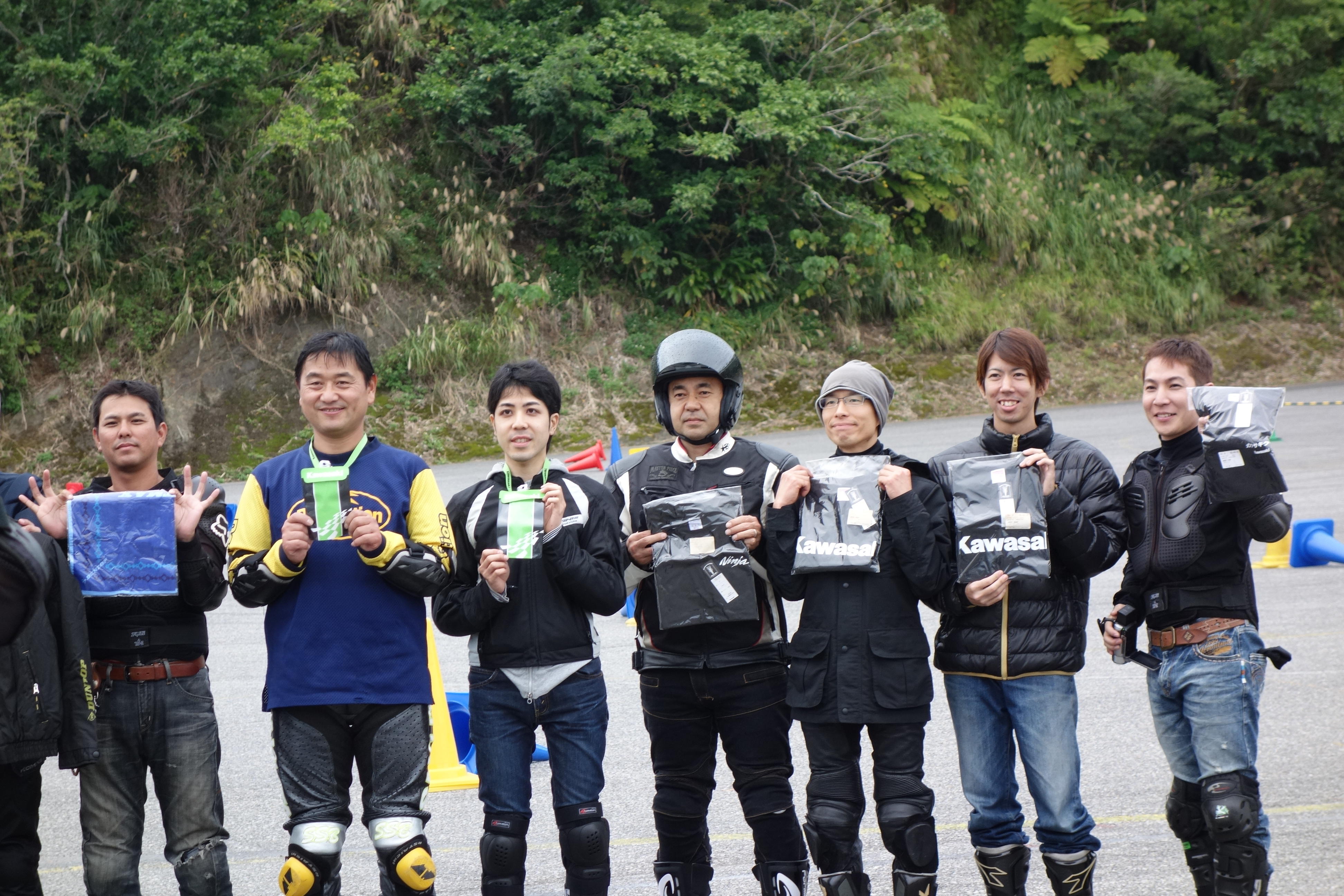 Events also ended ~
At night, it was exciting at the year-end party & launch at the shop in Naha city.
As I got tired on the fourth day,
After spending a relaxing time at the international street public market, go to the outbun and give a greeting
I came on my way home.
It is 22 ℃ when leaving Naha Airport.
Haneda Airport 10 ℃
When you come back to Ome 2 ℃
Okinawa Good ~~~
Finally
Okinawa is a wonderful place to ride a motorcycle throughout the year.
However, the road surface is very slippery, and there are a lot of four wheels running, environments where a lot of danger lurks.
Meanwhile, in the outbound it seems like you can continue riding the bike safely and fun even through a gymkana or practice
We are hosting an event.
Gymkhana as a competition to compete for time is wonderful
I want to manipulate the big machine that I admire freely as I think!
Jimukanas and practice societies that everyone has such a goal is still nice ~
It was also a place to let me realize again.
Sicka at big bike when going next! Continue to be such a rider
I hope to have a good time with my friends in Okinawa.
Everyone in Okinawa – thank you for your help.
Let 's run even more fun when you go next time!
http://zrx-drz.at.webry.info/201312/article_3.html