I tried a test for muffling for Leo Vinci for DRZ 400!
As we discussed at the venue yesterday, by narrowing the exit and turning it downward
I was able to have the expectation of considerable silence!
The photo shows a bent pipe with an outer diameter of 25 mm "1.5 mm thick" at the inner pipe diameter of 27.8 mm of Leo Vinci's end pipe
I inserted it and tested it.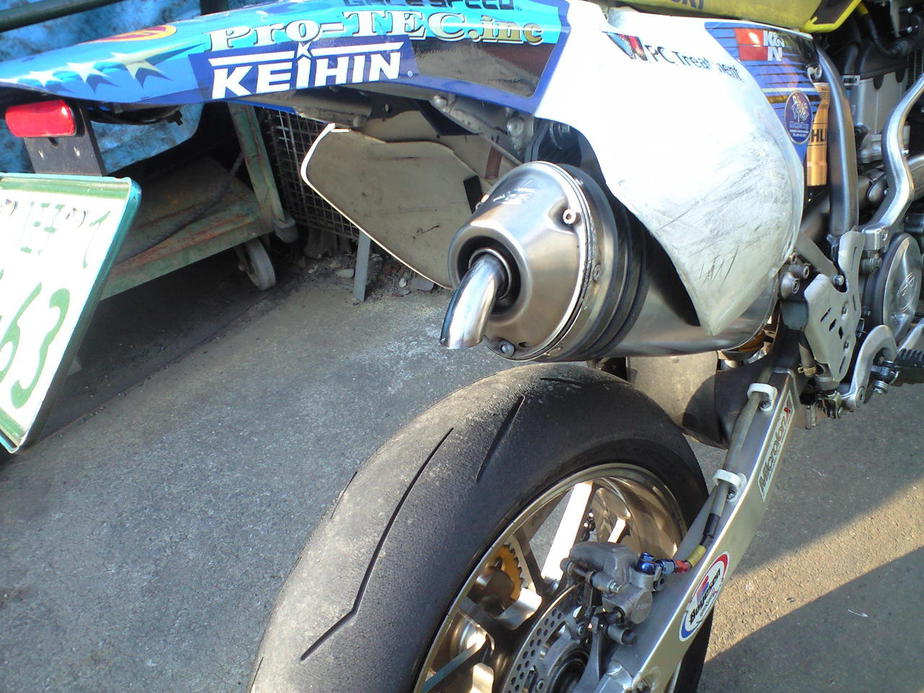 Since I feel like I was able to suppress the volume heard from behind with a considerable level
Based on this, a pipe of 90 ° bending with an outer diameter of 27 φ entering the end pipe 27.8 φ
We have placed an order!
If you use the pipe by welding it to the attached attachment
I think that I can cope with it somehow.
Since things will be delivered on Friday, on Friday, create them
Should I bring it around in the afternoon on Sunday's afternoon and listen to everyone?
I think.
I would like to receive production sequentially.

http://zrx-drz.at.webry.info/200908/article_6.html