For myself who will be 56 years old this year, I give thanks to being able to run beyond to this age that I am now.
I will do my utmost to do what I can so I will not regret it. . . I am spending the off-season with such a feeling.
Since its not possible to run outside in the near environment of the winter of Ome (especially in the winter of this year), I try to participate as much as possible during the weekend practice sessions held in warmer areas of Japan.
Run as long as physical strength continues. . .!  I am living with such enthusiasm.
Perhaps I am running the most this year on the off-season since I passed the age of 40.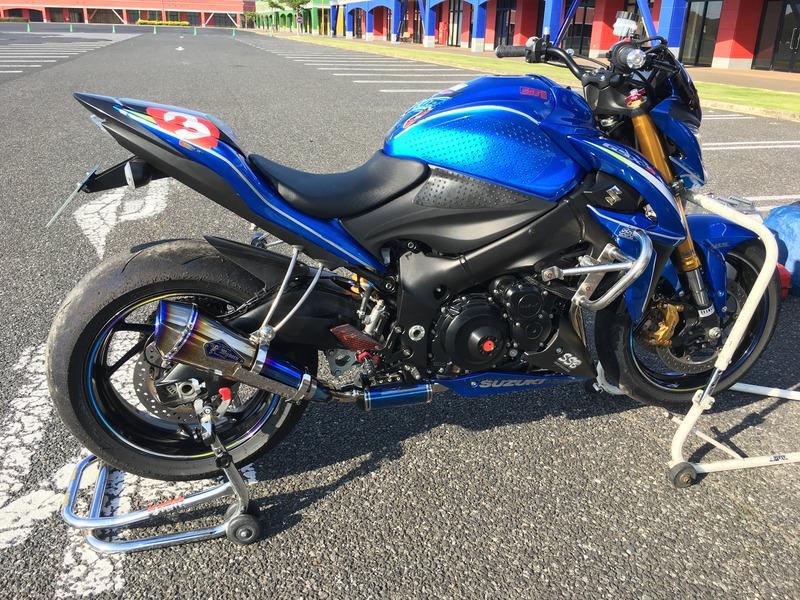 After running allot, my stamina of doing so has also increased considerably, as well as physical strength and distance.
Now I take most of my time to increase the speed feeling whilst cornering with the VTR250.
I am then making an effort to take that feedback again towards the GSX-S1000.
I think that running with my competition machine of GSX-S1000 will increase more again in March.
Since I have changed my machine setup quite allot, I will increase the time running with the GSX-S1000
I will be happy if I can catch up with the top-ranking gymkhana competitors even a bit.
I do not know what kind of stance to work on gymkhana from the next year, but I would like to do my best this season.
http://zrx-drz.at.webry.info/201802/article_5.html