I went to the fourth round of Dunlop.
My condition was upwards so I was aiming for the top goal
It was a wonderful result of splendid and two heat and falls (: _;)
The fall of the 1st heat eye is just before opening the accelerator in the latter half of the rotation, from the front
Slip down. . This is completely insufficient grip at low load.
And the fall of the second heat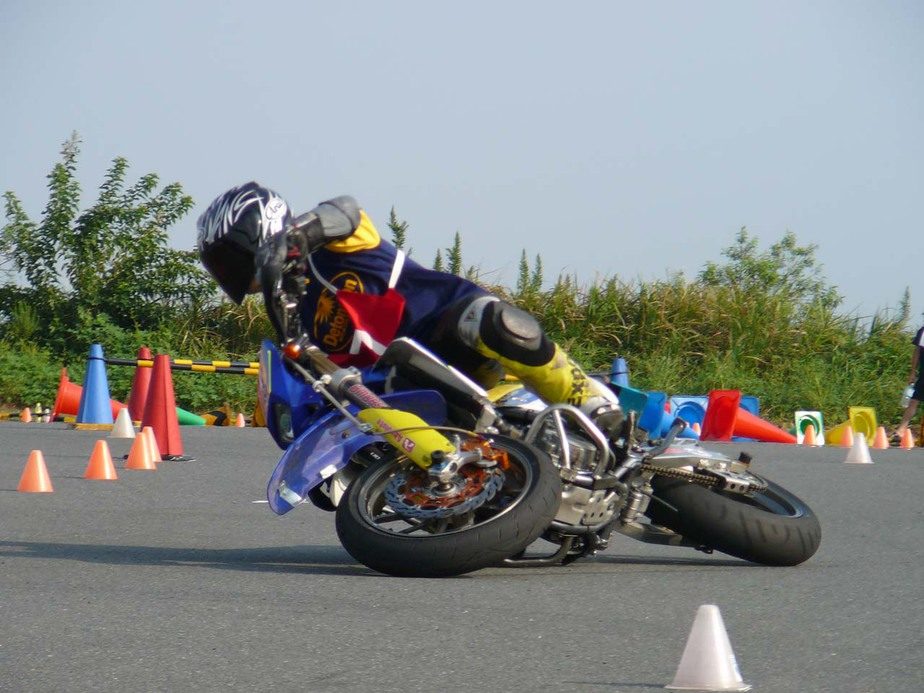 The riders were in a position to give a firm load with the connection of the slalom to the slam
Front slips at a stretch in the running posture. . Falling leaving a slip trace of the front tire
I think it is a fall as a result of lack of grip.
While I was practicing I was seeing and hiding parts of uneasiness
It is a necessary part for putting out time together, and in the future it will be trusting the tires to run
I feel like I can not do it, so I am planning to test other tires.
But the second fall over this time! As a fall guarantee test of the foot guard is the best condition
The same falling speed as when I got a big injury in June! Same direction! With falling.
I was caught in the machine while the legs remained but June was caught in the machine and a serious injury.
This time the gap made by the foot guard allowed the feet to not be caught in the machine.
As you can see, you can finish holding your legs with enough bank angle as you can see
You can see that space is secured.
I myself think that I can not run because I am scared if there is no more this (^ _ ^) v
http://zrx-drz.at.webry.info/200809/article_6.html