Half a year has passed since I started riding the ZRX 1200.
Machine is finished smoothly with the cooperation of Mr. Willy and Una Pauno for much cooperation.
I appreciate it very much, thank you.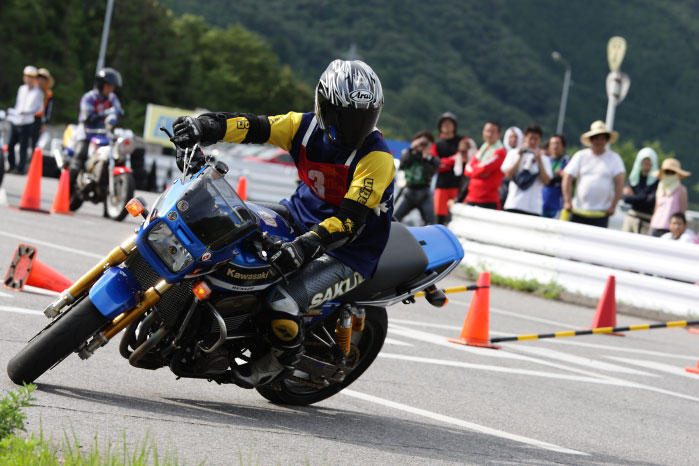 Mr. Wiley's product is high in accuracy, not just to increase strength, but also made by thinking of suppleness
I think that it is able to demonstrate excellent performance also in gymkana.
Currently I am using the swing arm, frame reinforcement kit, stem, but just by looking at none
I am preparing the satisfactory finish and good-looking.
And unopauno of Orleans special store responds exactly to the request from here
It is a store that you can trust and consult.
And I have done the decomposing work many times, but it does work that does not feel strange even if it is taken out many times!
This simple seems not easy to be uncomfortable is nothing special
Earlier, when I put it out to some famous shops, every time I give it to OH it becomes a different feeling feeling every time
Since I came back, I feel that this sense of stability of Uno Pauno is proof of great technical strength!
Under the cooperation of Mr. Willy Una Pauno, SB dominated by weight car! And aiming for the dream of the A grade podium
I am doing my best on a daily basis.
As a specification here, we have softened the rear spring rate recently in plain places.
Along with that, I felt something strange at the front desk last weekend, so I decided to lower the spring rate of the front desk!
Now I am working with Mr. Unopauno.
If this is addictive, it is compatible with swingability improvement and stability feeling! And the machine that will not stop will be done
I am on schedule!
Since the setting of the vehicle is variously various, although it is not said that it is unconditionally enough to put the same thing
I will publish the setting data of my ZRX to those who can work with Uno Paroo
I hope you can use Mr. Unopauno.
Come on, I will try hard on weekends ~
Half a year has passed since I started riding the ZRX 1200. Machine is finished smoothly with the cooperation of Mr. Willy and Una Pauno for much cooperation. I appreciate it very much, thank you.http://zrx-drz.at.webry.info/201007/article_4.html