The weekend is finally the first race of the Dunlop Cup.
TE310 which began making in earnest this year from the beginning also finally finished
We are in a position of battle.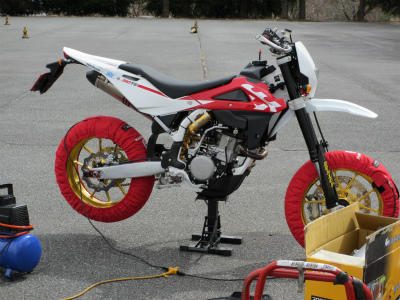 The synchro ratio of the rider and the machine is still more than that of other top riders,
Experience of getting on various machines and
With the aim of completing it by executing that way of living even with ZRX even at TE 310
Naturally I will try my best to put it in the ranking even a little.
http://zrx-drz.at.webry.info/201203/article_6.html