In the 2011 season, I was able to change the Husqvarna SM 250 from the middle and send a fulfilling season.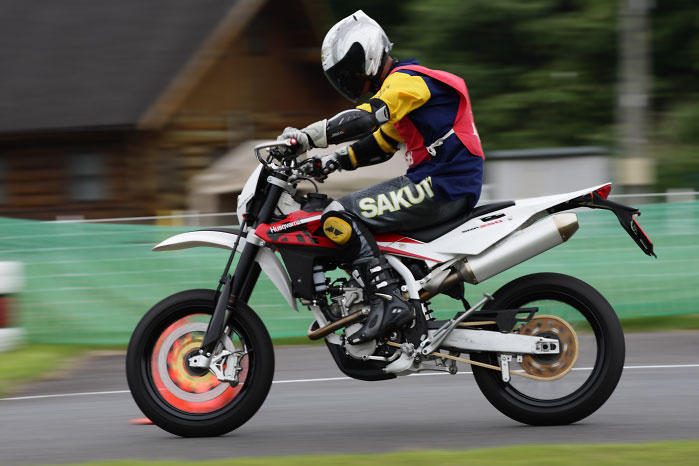 Ultra light body and 250 powerful engines are not enough in the class A
It demonstrated the potential to fight.
I was able to see this dream of the top battle that I was giving up on encountering with this machine at this age again.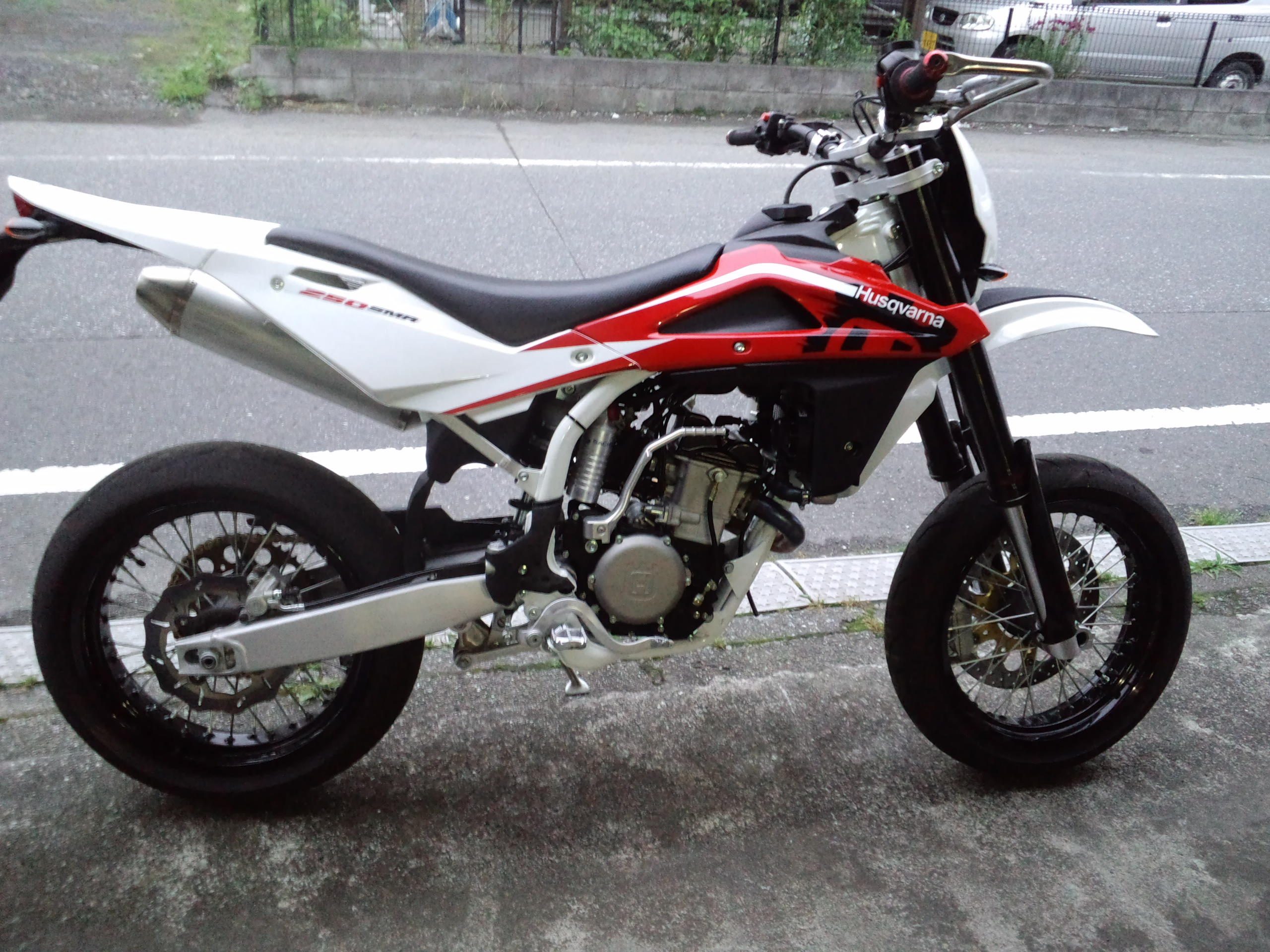 Basically it is a powerful machine to run with subtle accelerator work and solid traction
It was a translation of my own style
By raising the average average without slowing down speed by using lightweight machines with the necessary enough power this season
I succeeded in running fast.
So, what kind of run would you do if you combine more powerful engines for the current run?
I am very interested, have not you?
It is a translation that I think that it is quite normal even if there is more power if I am swinging lightly in ZRX 1200 or GSXR 750.
So we decided to raise the displacement of the car body as it is.
However, if you replace the engine, it will be very expensive, and if the machine I've built up so far is
Because it is unnecessary, purchase 310 again anymore! I decided to reassemble the underbody.
So I thought it would be nice to have someone ride the SMR 250 that has raised the potential so far
I decided to sell it with the current specifications.
The engine has low speed, which is easy to open, and high speed elongation not to be defeated by DRZ.
I guessed the car body so hard that I think that it is easy to get on no matter who rides.
The engine is used for mileage from June this year, so it is opened once in the middle
I think that I can use it for a long time.
If there is hope, we will give you OH by Tyra Racing.
http://zrx-drz.at.webry.info/201111/article_5.html