I took part in the second race of the JAGE Cup after transferring to MT07.
It was a rainy day event this evening.
The MT 07 has also advanced considerably in this month and it got pretty good.
Still it still has a difference from the top 3, so this time it is a slipper clutch "made by Suter"
Introduced! I made a challenge in the battle.
First heat selection is to select the tire front BS 10 RS, Rear BS BS 20 EVO
Choose a sports tire called.
I do not slide at a stretch, but I can not attack and I finish in 3rd place.
"It seems that Adachi section seemed to have a different line from other people, and everyone pointed out that it was late."
Time is 1 minute 35 seconds 0
I decided that the 2nd heat eye could go and changed to Diablo before and after.
I feel that running feeling is not aggressive yet
If you try to score 1 minute 32 seconds 3
I was able to finish in 2nd place overall.
One-on-one with Yoshino who was a wish!
I had never thought that I could change to MT 07 so soon.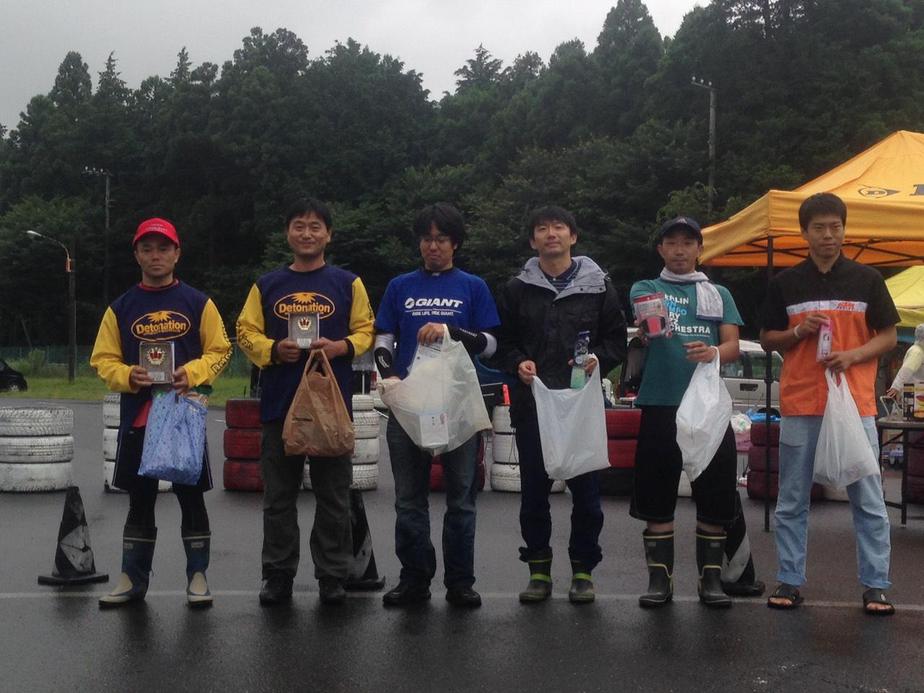 Take the vehicle that changed the settings to Kyushu expedition.
From that data the JAGE Cup runs while changing the setting.
JAGE second round of this time with a check in Lake Hamana.
I do not know the potential of dry at the wet tournament
I think whether there is no problem at all even if it is dry if it runs on wet.
Next is Dunlop Round 3!
I think that I would like to challenge the final competition at the age of 52 with a spirit of challenge so that it will not result in a bad idea.

http://zrx-drz.at.webry.info/201507/article_1.html