Typhoon 22 is approaching We went to the fifth round of the Dunlop Cup.
It is already the final race soon. . .
I bought it in February, I decided all the battle entry in March, GSXS 1000 I have set it taking 8 months
Machine too JAPAN and settled at a stretch, this time it will run exceptionally!
In such a heavy rain that such thoughts also cool down at once, I ran desperately.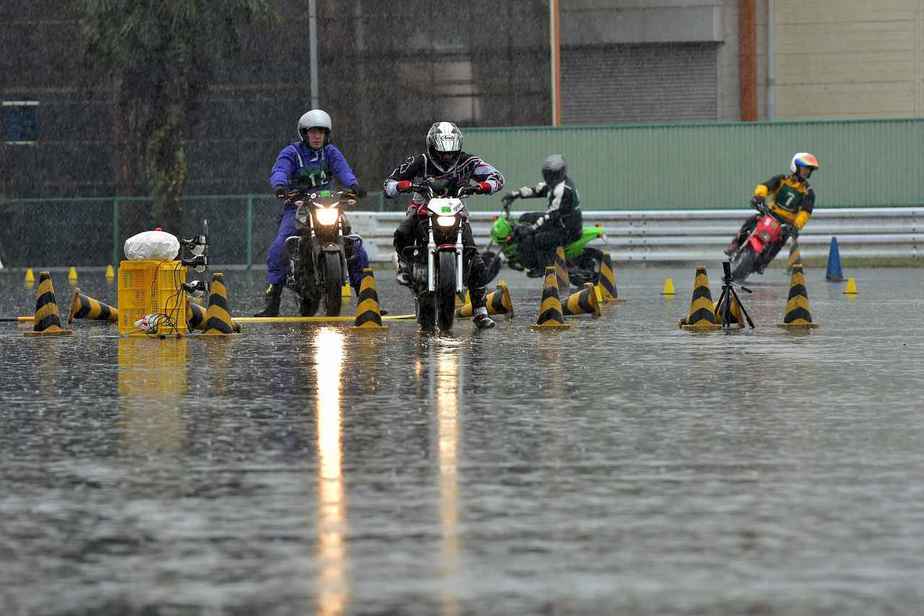 First heat.
I will run the machine carefully because I want to avoid only falling.
However, GSXS 1000 with a heavy torque will easily slide the rear tire on a cold wet road surface.
It is to the best that you do not stop the machine by slipping too much.
Nevertheless the time I managed to reach the goal was the time of class A fifth.

Second heat
The rain that gets stronger and stronger turned the course into a river-like view.
The temperature also comes down, the exhaling breath is white and smokes.
Running on production tires under such circumstances is a suicidal act. . . .
I arrived at the start line thinking such a thing.
I feel a sense of resistance running in the water as I run.
Moreover, the feeling that the tire is floating. . .
I wonder there is a thick water film between the tire and the road surface ~
Rear tire comes slippery every time you can open ,,, The front will also go out and go out.
Then I went through without a feeling of resistance with a large figure 8 in the back.
It has become a shame.
Awards ceremony
Everyone could not exceed the time of the first heat, and the ranking of the 1st heat became the ranking of SB and A classes as it was.
That's why I got the best result this season called SB class 2nd place A class 5th place.
And since it is the final battle, there was also a series point announcement.
I was able to be second in SB class.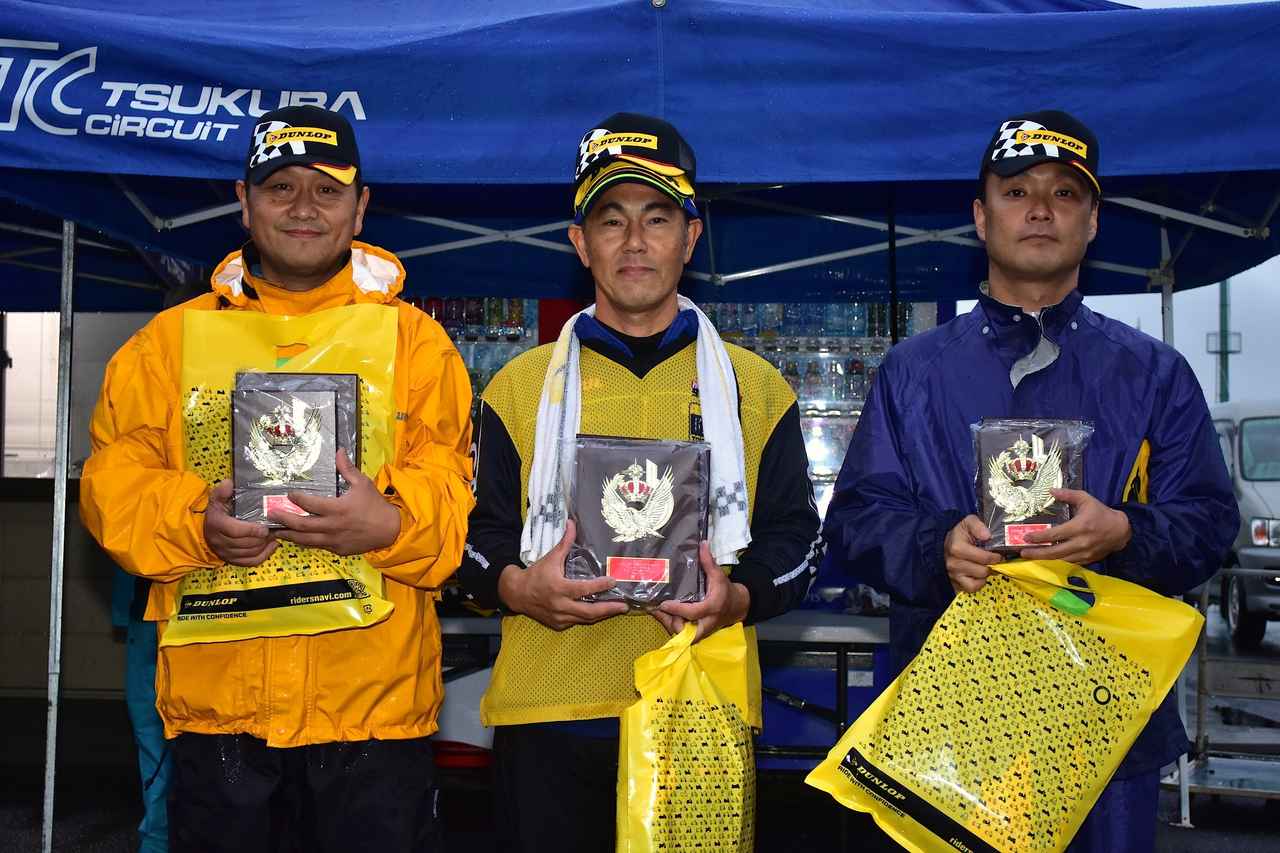 The biggest goal of this season was to finish the GSXS 1000 in a short period of time
I think that it is the best possible to be second in the series point.
After all the big bike gymkhana is fun ~
I went to the 5th round of the Dunlop Cup during typhoon 22 approaching.http://zrx-drz.at.webry.info/201710/article_5.html