I participated in the Dunlop Cup JAPAN which was held during fine weather.
Originally I was worried about typhoon No. 25, but in October it was a very hot competition.
We were able to enjoy gymkhana in a fun atmosphere by entering together newly added detonation team members.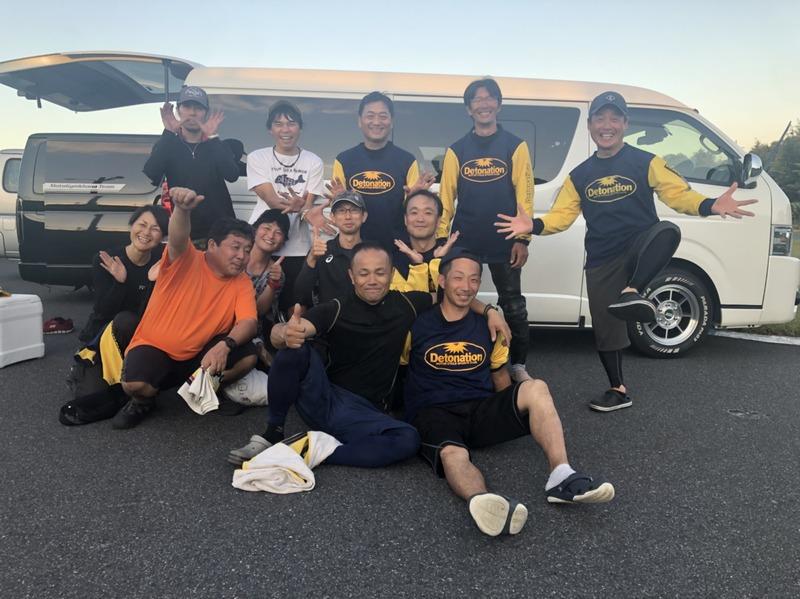 The course of this time was a course on which overall speed came. ,

From the reflection of the 4th race the first heat took a priority on taking time out firmly.
As I ran, the approach line was narrow, and with the length and weight of S1000, the burden on the front tire was felt a little.
It is 1 minute 44 seconds 4 in time. . It was a score of 8th overall SB top.
2nd heat

I tried hard on my goal to run daringly at the second heat.
Although I want to go to sleep more, I still wish to enter the S1000 because the front tire burden is heavy and the front does not come inside though the course with the entry line regulation is heavy.
I let him run so that I can go ahead.
I think that I was satisfied with running among themselves, but I finished with the 10th ranked overall in SB 3rd.
I feel that this grades are justified for my strength now.
On the 28th day of the final race, because Tsukuba Circuit is good at himself,
I will do my utmost to do my best.
https://zrx-drz.at.webry.info/201810/article_3.html