Since the route so far was a route that had come before, it was the first day when there was a place called revenge with a tooling that comes in a sense in one sense, but since the second day I have came by motorcycle It will be a thing without a route.
Only ~ ~, the weather forecast is rainy all day long (; ∀;)
Moreover, it is predicted that it will be rough. . .
We will start preparing at 6 o'clock early in the morning.
It was an accommodation with breakfast, but I was giving up saying that the start of meal was 7 o'clock.
Are you ready, if you finish checkout, will not you eat breakfast? I was told by the lady at the front desk.
Huh? Is not it since seven o'clock? When saying, it is good – I am almost ready. .
It has already cried. . . The warmth and the stomach warmed as we forecast the rain as well.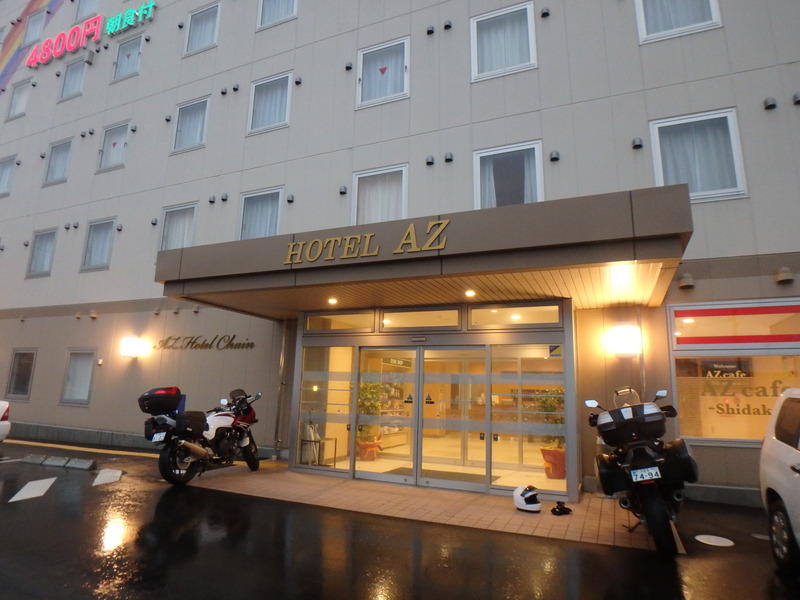 Now, it is departing with kappa.
I'm not scared of rain! First of all, Route 220 on Sakurajima 1 Sumura Route, a so-called lava road!
It is raining, it is raining again.
Warning level 3 on road bulletin board! Slip by volcanic ash Caution! What is out there. . .
Well, it's raining, so I do not know volcanic ash. .
I came all the time and I will make one lap and I will also go to Yunoya Observatory. .
I can not see it either. . .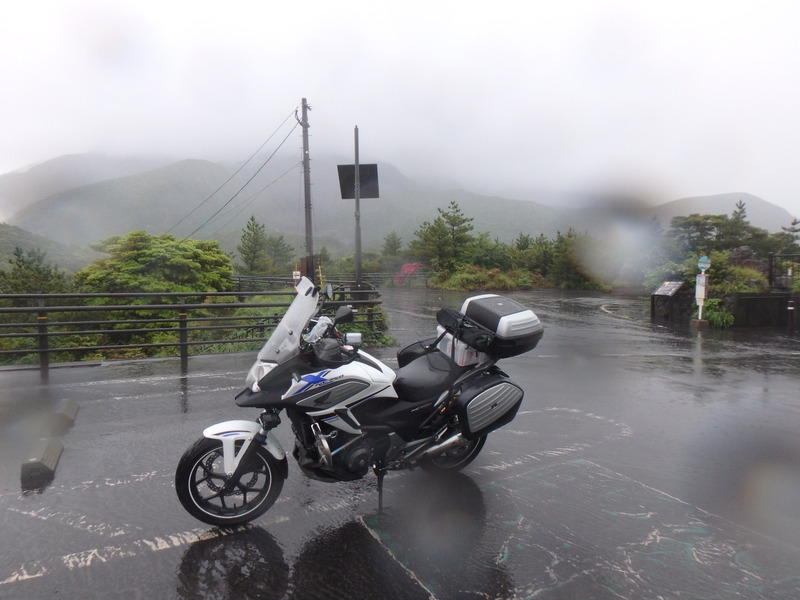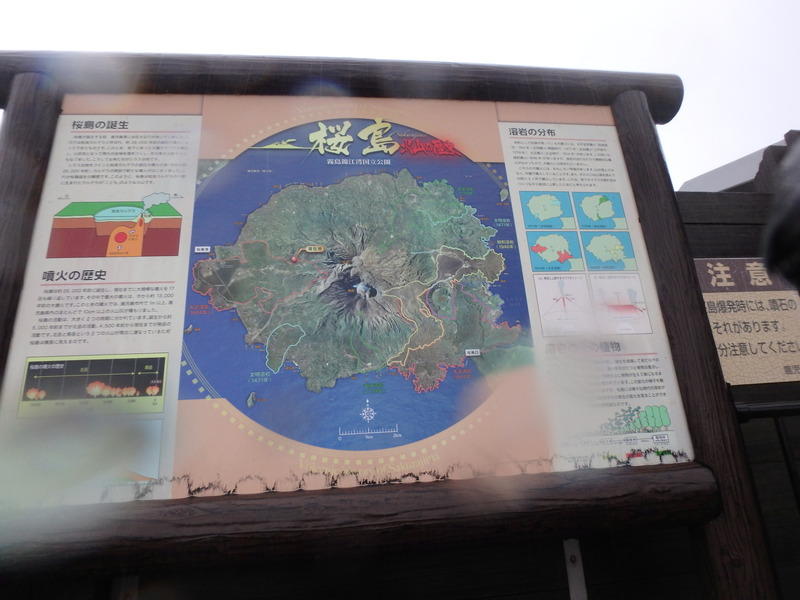 Yuyunpei Observatory not having any cars or motorcycles at all. .
Suddenly when I see the ground this situation. . .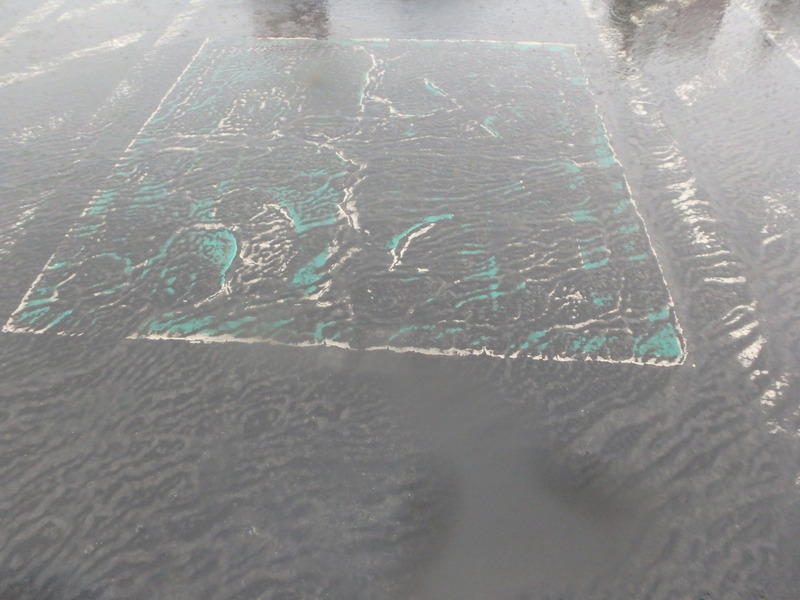 do you understand? Something like this pattern. . . This is the volcanic ash being swept away by the rain. .
The volcanic ash of this amount is flowing along the rainwater on the road.
I guess I should have done a null nulling.
But I will not lose. . . I will aim for the completion of the Sakurajima 1-week route by spirit.
I will also do sightseeing well ~ I have also seen the famous black god buried Torii torn properly.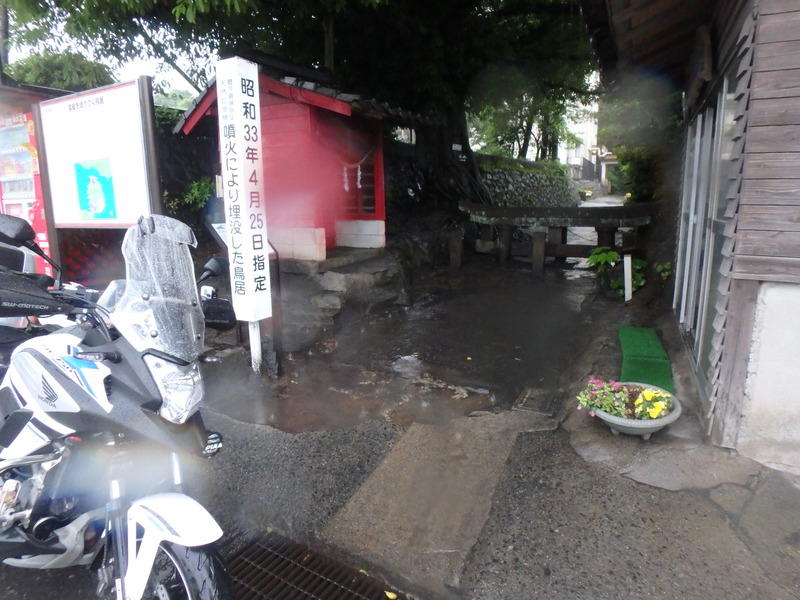 Suddenly you are getting breakfast on the mac in front of the ferry opposite the ferry from Uranike.
Oh yeah, I promised to meet today with Eriime's Urakake. . .
After that I also made a round of Kitakiri and Sakurajima and arrived at the ferry platform.
When you paid money at the entrance and were guided by the platform, did you think that the guy's guy was a bit puzzled by the strength of the rain
They showed us where rain avoided.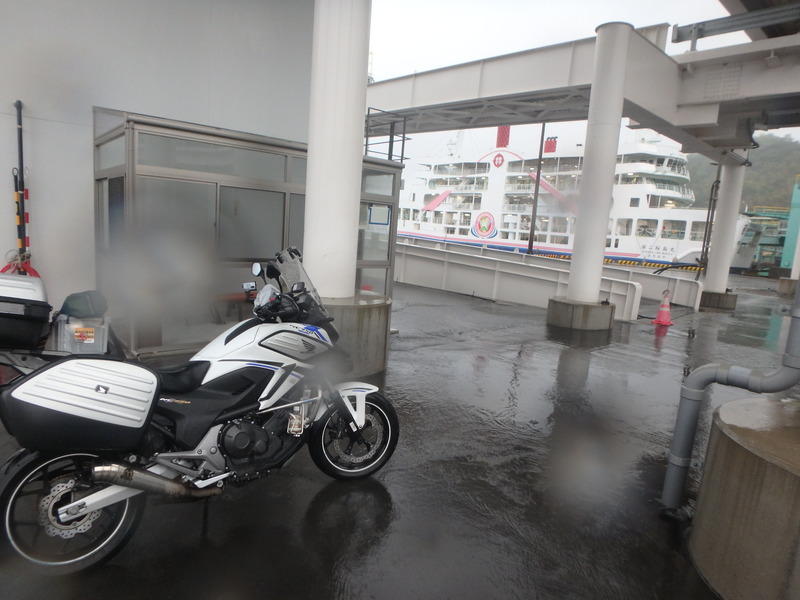 But I can not get a helmet with too much rain. .
It is a ferry here, but it is a ferry but it is a piston transport, is not it?
There are front and rear steering rooms ,,,,,,,,,,,,,,,,,,,,,,,,,,,,,,,,,,,,,,,,?
Does the screw have front and rear? The mystery will deepen. . .
I got off the ferry and went to Mac, Urraki.
I decided to go pairing with B + com here and talking.
The route aims at Ibusuki using Ibusuki Skyline as planned.
However, B + COM is in a bad condition somehow ,,, It seems that B + COM has been broken by heavy rain.
Ibusuki Skyline that I was looking forward to. . .
I can not see it, I can not see 10 m ahead, (; ∀;)
Which way is turning this way? There is no other choice but to laugh.
I managed to go down to this place is Ikeda lake where Issey lives.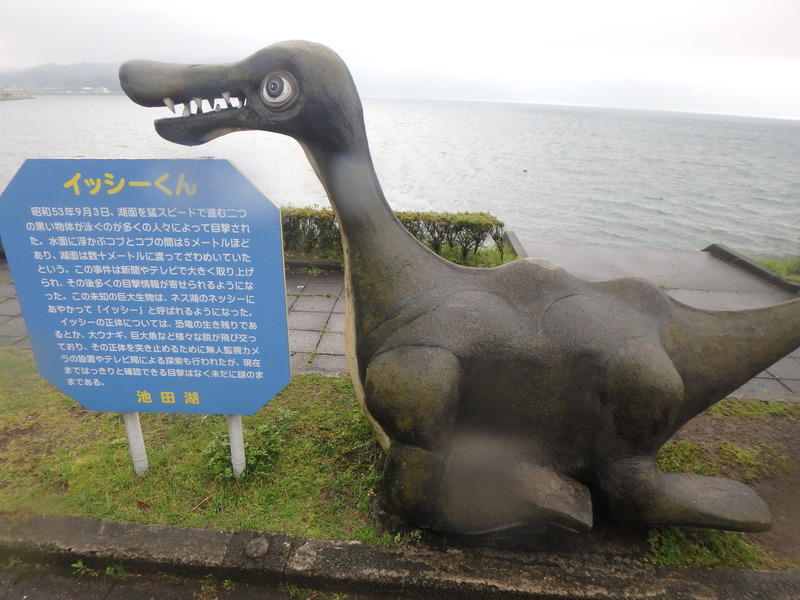 When I tried to go to a shop in front of me saying that I had a little hungry ~
I'm sorry ~~~ "Auntie" What? "I" Do you eat something? "Aunt" What is it ?? "
Come on! The attitude of a very annoying aunt. . .
I am "Is there any place I can eat somewhere?" My aunt "There is a restaurant right there"
Okay ~ No, no, a much scared aunty has appeared than Issy. . . (Lol)
But, a restaurant that is supposed to be right there …. It's far! Aunt is terrible. .
Speaking of Ibusuki it is a sand bath! When I came in earlier I went with local people's recommendation
Yamakawa Sand Musashi Onsen Yuuri Kuri, Uruarake You also have opinions that this is good, I tried going.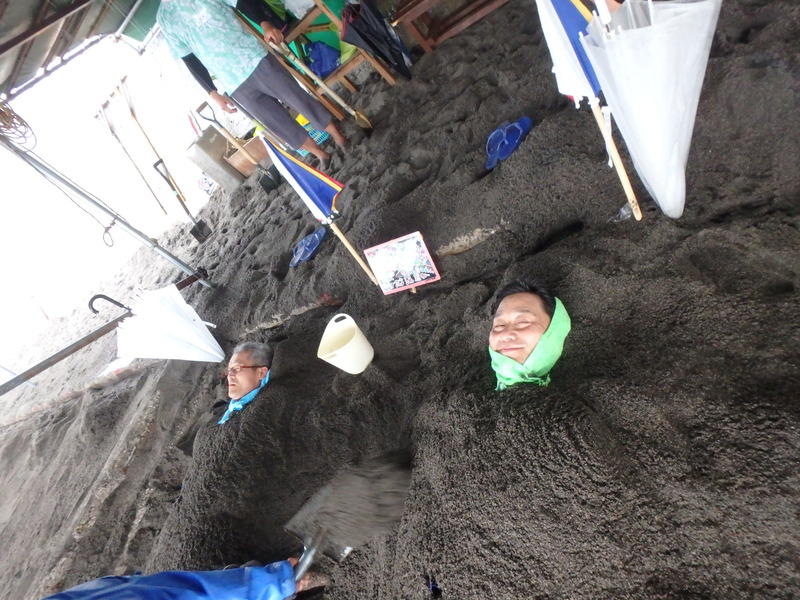 There was no time limit here, I entered as much as I wanted, but the table gets cooler and colder with heavy rain and strong wind.
I had my sand restarted and I had about 30 minutes in.
Next rainy day, I do not see it at all! Here are a lot of Hiroshima guides
There is a suspicious tunnel circulation route.
I do not know it seriously here. And I am too scared ~~~~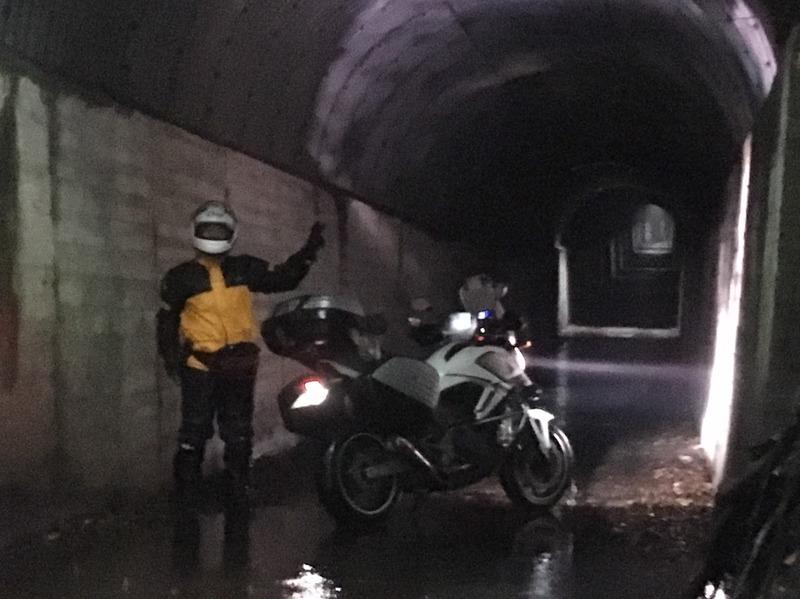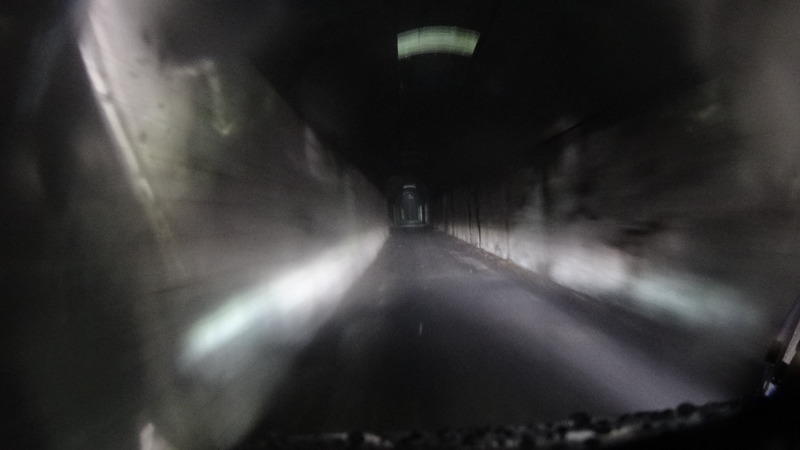 Absolutely you will see something, do not you? You do not want to go through by alone, are not you?
Two good people were excited about it (laugh)
Once here I will part with Horari kake and I will aim for Katsuida in the southern part of the evening 's inn.
Because it is rain, I should have got something good, as I came! I was aiming for the Noma Peninsula from Makurazaki
Here also rainy weather, strong winds, fog, the visibility is bad. . . It is already the worst condition. ·.
Is the cliff surely on the left side? I finally got through Kunekune Road that I thought to be, and arrived at Kaseside.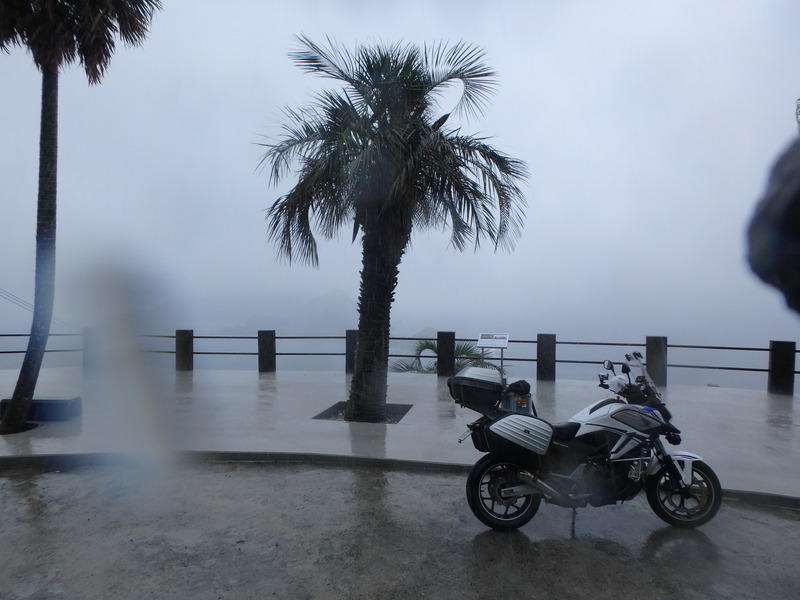 Naturally I went out for dinner outside and wandering around my neighborhood, a good old Chinese store.
Huh! As I entered, no one was there. . .
When I was asking for fried rice, sweet and sour pork and beer, the guests who like old guys appeared!
While listening to the story of the owner and the uncle while eating delicious fried rice and sweet and sour pork
I do not know half what I'm talking about. . . . .
I never talk to you ,,,, え ~~ Kagoshima dialect?
Brother where did you come from? it's Tokyo. . It is called Ome in Tokyo. . . I am traveling by motorcycle ~
A talk came up from there and I had a good time.
This is it ~ that is good solo touring!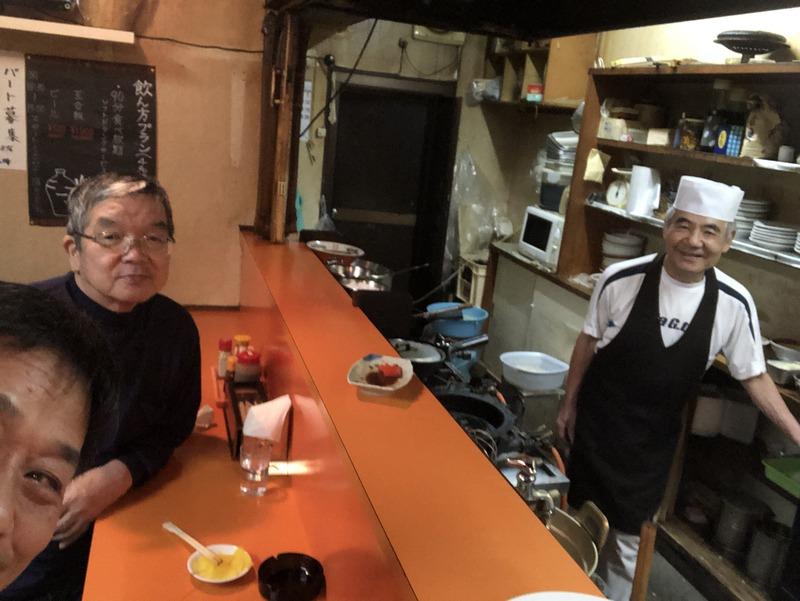 It seems I got to be able to pass Kirishima in the story! You get information. . . It was going to deepen at night ~ ~ ~
Even so, if I thought that it was a great rain, that should be it.
The rainfall when running was 24 mm per hour. .
That's bad, is not it ~
http://zrx-drz.at.webry.info/201805/article_3.html