I went to the first race of Dunlop which was held during fine weather.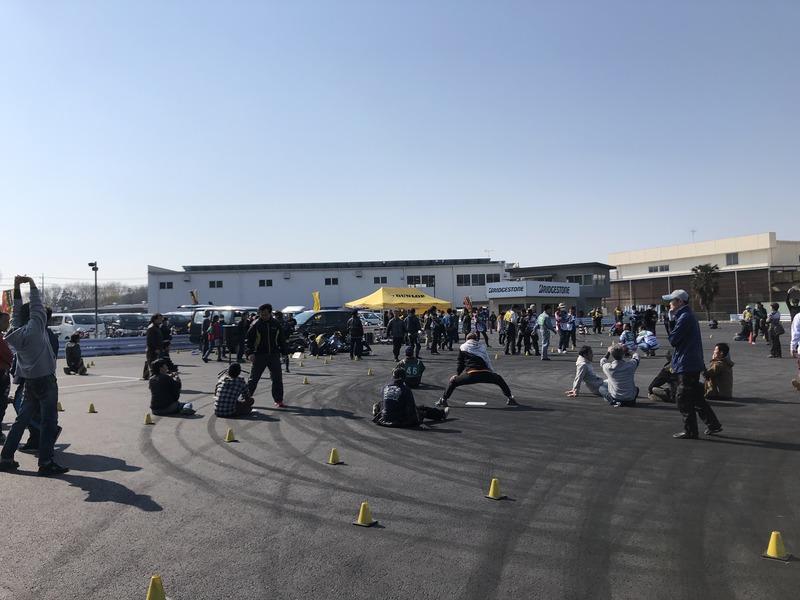 GSXS 1000 will also be in its second year and I will do my best this season! And run into the OFF season
Since I entered in ascent in March, I know well that I do not have sweet though I have expectations
I swore to my heart that I would do my best I can and I ran.
1st heat
First of all it is important to finish the race and leave time, calm your mind and start.
Although it was gathered up well in the whole, although it seemed that contents feeling that I was attacking another step were few
Was it fortunate, the goal time was 1 minute 29 seconds 5.
Far away from the SB class, it was the first time overall.

I know well that everyone's mistake is in this position, so the 2nd heat will definitely be reversed
You must concentrate and focus on the second heat eye.
2nd heat
I swore to put out all the power I can possess so that I would not regret it and I swore 2 heat eyes.
I can run with a good rhythm from the start.
But, the moment when I left the second slalom, I can see another pylon in one corner of my eye …
Why do you think that it is miscourse and turning? What? What? Different ~~~ I have to go back. . . (-_-;)
While arranging the head, returning to the original course, it turned into a form that turned one turn and returned to the course. . .
Ah ~ ~ Ah ~ ~ honestly I thought that it is useless, but if you attack with full power
I reconsidered and I ran into the end.
And the time I got out was 1 minute 30 seconds 7 …
One thing to rotate for 30 seconds is …… Well imagination just because it is Tara Reba
It was feeling that I lost 3 seconds. . . Ah
I borrowed a video from Uno, but it seems that only slow playback can be done due to a machine breakdown …

Still feeling refreshed, saying that the mistake I say is like me ~
By telling you to make it the next time …
I was able to get involved with fast people since the first game, and I'm looking forward to running GSXS 1000 this season.

http://zrx-drz.at.webry.info/201803/article_9.html