On November 18, I went to the MFJ Moto Gymka Great series at Okayama International Circuit
I entered Okayama after I stayed at Otsu on Friday departure.
After purchasing Ninja 400, I ran with the final check that I arrived in various ways to explore various directions.
I ran a little on Friday and took the balance at the current stage and then entered Okayama
I rushed down the day before.
However, if you actually try the time attack, the time will not grow with the balance of the other.
So it became the real number of making it misleading by setting change within the range that can be done quickly.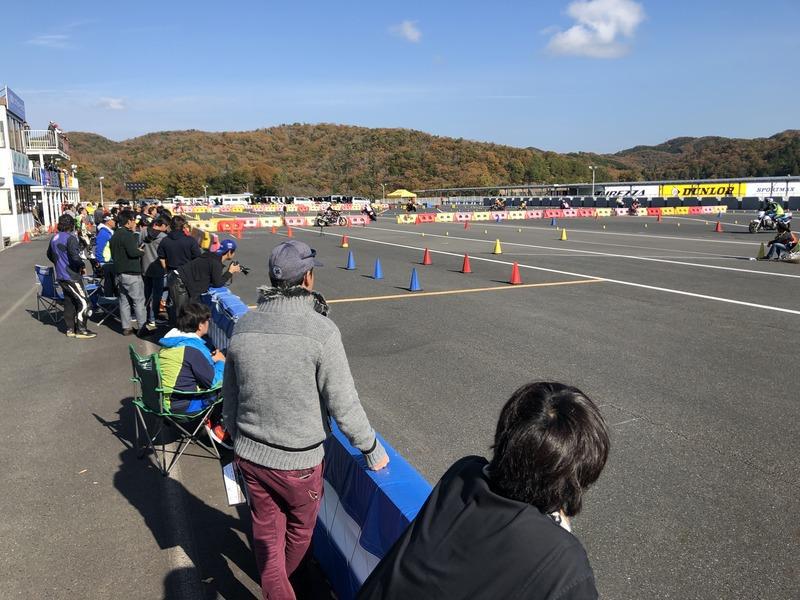 1st heat
Although it is not difficult to get on, it does not come crooked somewhere. . Although it was such a feeling, it is one and a half seconds away from the top
Is not it a feeling that it is neither good nor bad over time?
2nd heat
Reflecting on the first heat is that the front does not stabilize. .
There, there is a thing that hangs the rear pre and squeezes the front pre.
I felt the feeling was considerably better, but I stayed at 0.5 seconds up in time.

Data has also been accumulated in this competition and I also knew the direction to go next
Changing the spring rate both before and after, changing the position and running Dunlop kneading ~ the sea turtle kneading
I think I will challenge the final race JAGE Cup.
https://zrx-drz.at.webry.info/201811/article_3.html