I participated in the Tohoku Moto Gymkhana Tournament after a long absence.
It was a Saturday and Sunday when the umbrella mark was out all the time, but when I opened the lid, I was super lucky that I was able to run dry for two days.
It seems that only this area was dry for the last two days.
The course is Ebisu Circuit in Fukushima.
The road surface is rough and sloping in some places, but the course layout is fun every time.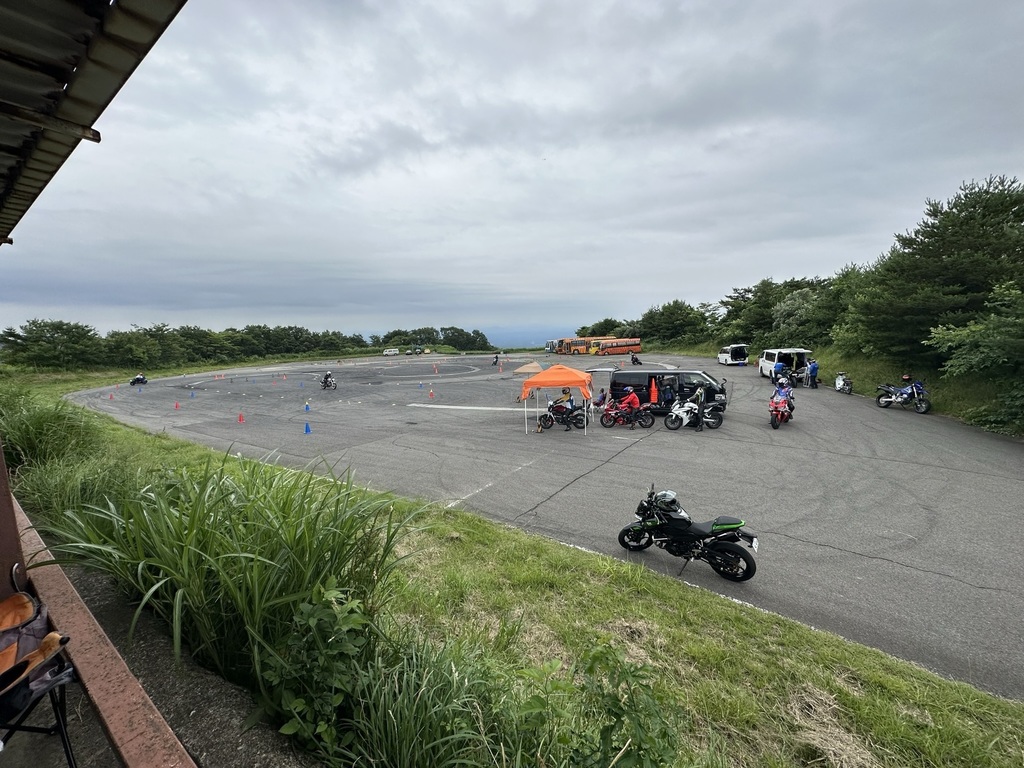 1st heat
First of all, I don't fall over even when I miss the course. . Start with the goal of not making a mistake in gear selection
It was a good run with a 1 minute 14.6 seconds and second place in the A class.
The gear was in 2nd gear, 3rd gear, and 4th gear in one place.
Slalom in 4th gear and shift down to 2nd gear on the downhill road in the second half.
Therefore, it was quite difficult to rotate on a sloping road surface.
2nd heat
Improving the bad part of the 1th heat I ran with the goal of running more aggressive.
Time is 1 minute 13 seconds 440
I was able to finish in 1st place in the A class overall.
There is still no precision and there are many bad parts, but gymkhana running while shifting
It's fun after all. . Full throttle of fun before the time!
I was talking in the car on the way home, but the expression of shifting up and down in the scene of driving in Initial D is impressive.
That's what you can do in the gymkhana world. . It becomes a rhythm and excites me. .
Today's Gymkhana raises the idling, puts in a liquor, puts in a slipper clutch, etc.
I'm going to reduce the part that the rider manipulates as much as possible and cut the time
With the KX112, I added more operations, such as shifting up and down, to what I have been doing up until now.
A fascinating place that makes you think that it is manipulating. .
Unlike circuits and mountain passes, you have to operate while banking, which increases the number of times
I feel even more satisfied. .
There are many gymkhana riders who use revs to run, but gymkhana runs with shifts neatly. . Isn't it something that people who are watching also feel?
If you don't use your body even bigger and faster, you'll lose to the bike. . .
On the way home, I was talking to my wife that riding the KX112 might be the culmination of my driving experience.
The next challenge is to change the Dunlop Cup tires to TT93gp.
I hope I can enjoy running again~
https://ssbfactory.seesaa.net/article/499983220.html