Steadily improving it? Of CB 1300 SF
This time I tried installing a bikini cowl in a place called old-fashioned.
It is a cowl of a common N project, but it is painted with genuine color
It is very comfortable!
And size is perfect for CB 1300!
Here is the attached photo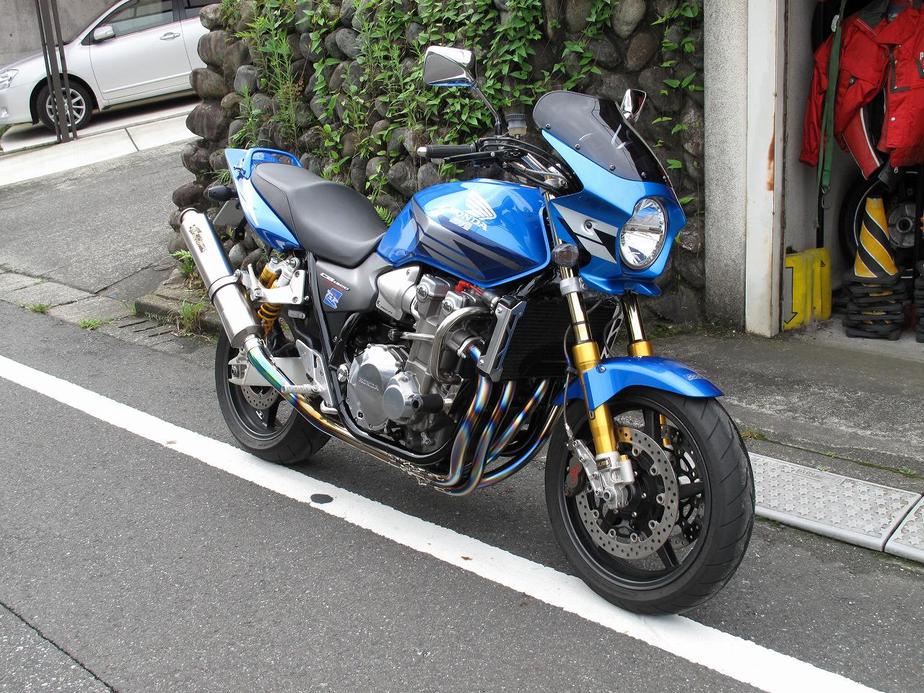 Here is the previous photo from nearly the same angle
How? I do not think there is no discomfort. .
As this vehicle aims to run in gymkhana in the future
I do not bother to make it heavy, but ZRX also has a cowl
Is not it good? It is a simple idea to say · · ·
And although it's heavy, CB has two horns under the light
It was about the same weight as the two horns so if you remove the horn
There seems to be no problem.
Well I am looking forward to touring will be comfortable now too!
http://zrx-drz.at.webry.info/200908/article_2.html