It was around this time that I forgot myself that I was a general champion in CBR 600 a long time ago.
Suddenly, I got the opportunity to ride the CBR I had aboard.
The impression at that time
Sure it is an old car body ,,
But there is something to shine. .
8 years away from CBR, get on the latest SS, ride a big naked
I've also ridden Motard's vehicles, I've been running various experiences and running now!
What kind of machine will you be able to run after you make this one?
What can you do as a culmination of gymkana and yourself?
Very very interested started to rise.
Once you figure it out, "Oh okoshoko – do ,,,,"
My head was already full.
Then, it will not stop.
Look for vehicles, look for parts, consult the people who are taken care of at any time.
The work started steadily steadily.
And the machine which formed the desire of my heart was completed!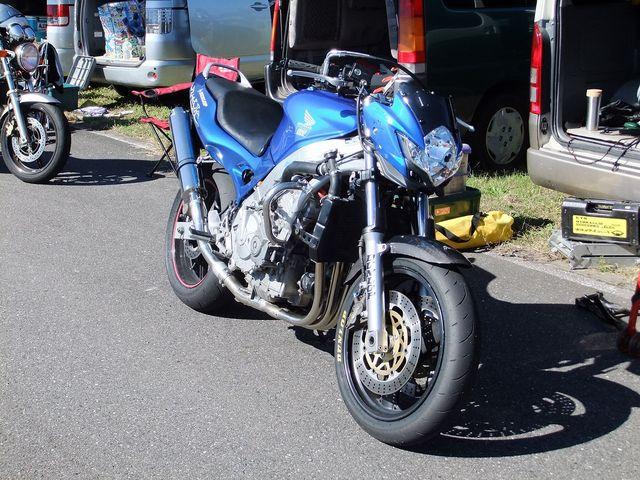 Although it became a form, I am going to raise the potential yet still to come!
Still, I can not stop wanting to run.
I love big bike! That feeling does not change
We will continue riding ZRX 1200.
I think I will leave for some kind of competition.
But since I am 48 years old, I made things I did not do before
I do not want to regret at the end!
I would like to start the challenge once again with this CBR.
For myself. .
http://zrx-drz.at.webry.info/201011/article_2.html