I came to the second series of the 2011 series, JAGE Cup.
Since the JAGE Cup has decided to enter with ZRX 1200 from the beginning
Input ZRX 1200! I have challenged.
How far can you fight with Asanos who are getting faster recently?
It was revenge this time because it was second place last time.
And reflecting how to run Husqvarna in ZRX is also one of the challenges this time.
In this course, the entrance regulations are severe, the exit can be opened and the space that can be opened is very narrow
It was a difficult course.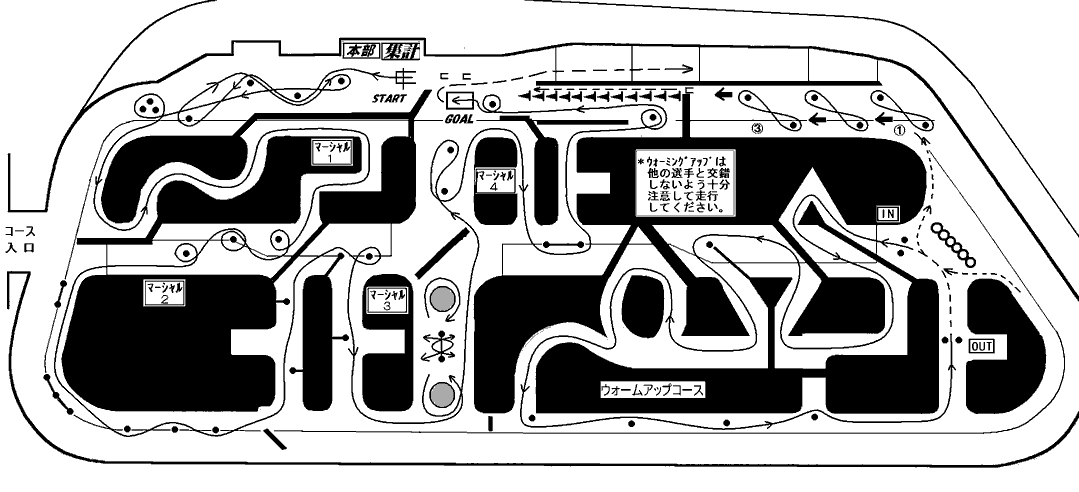 Especially the ZRX with a large width and heavy weight can not be opened by removing the line
It is a course that can not make use of zero acceleration of large displacement.
However. I was able to bend quickly, afterwards good acceleration ZRX is properly controlled
If I could give as much as I could, I felt like a truly good course.
First heat eye.
I selected the line slightly wide just after the start and ran.
It is because the muffler which jumped out hangs a pylon if it impossible impossible.
We gathered together in a safe run as a whole, the goal while checking the approach line and acceleration line of the course.
The time I went out was 1 minute 41 seconds 348!
It is SB top with suppressing Asamino player by 1 / 100th of a second.
Even in class A it was 4th and was helped by mistakes of influential players.
Asahino will have time to up more than 1 second in second heat!
As I was expecting, I used to refer to the first heat line
I aimed at attacking as a goal.
I will attack the line tightly from the first heat and open the accelerator operation at an early point
I wonder if such a good run was made for the second heat eye? I think.
And the time I went out was 1 minute 39 seconds 696
It exceeded my expectation, breaking through the wall of the 40 second range.
Since Asamino was in the 40 second range, I was able to win the SB.
And this time there was a thing that Shiga player and Otaki player missed, and I was able to achieve 6th place prize in lucky and A grade!
I think that the condition was good, SB top with heavy cars! It became the highest pleasant event for the 6th place in the A class.
I would like to participate in the ZRX to the Kyusey All Night practice session comfortably as it is.
Big bike people! Let's run happily together!
http://zrx-drz.at.webry.info/201108/article_6.html