I went to Krisp of Kyosai Traffic University in Okazaki City, Aichi Prefecture for two days this weekend.
This time I had the role of adviser in the staff
I worked in the position to listen to the troubles of the participants.
I was watching the setup of the machine of Ike ○ who came from Ehime and the machine balance of various people.
And, from the standpoint of adviser, I wanted everybody to watch out for 2 points during practice.
First of all, set up the machine of Mr. Ike ○ as my taste, after getting on, let's go with the taste of Ike ○!
I ran it for a day with such a feeling.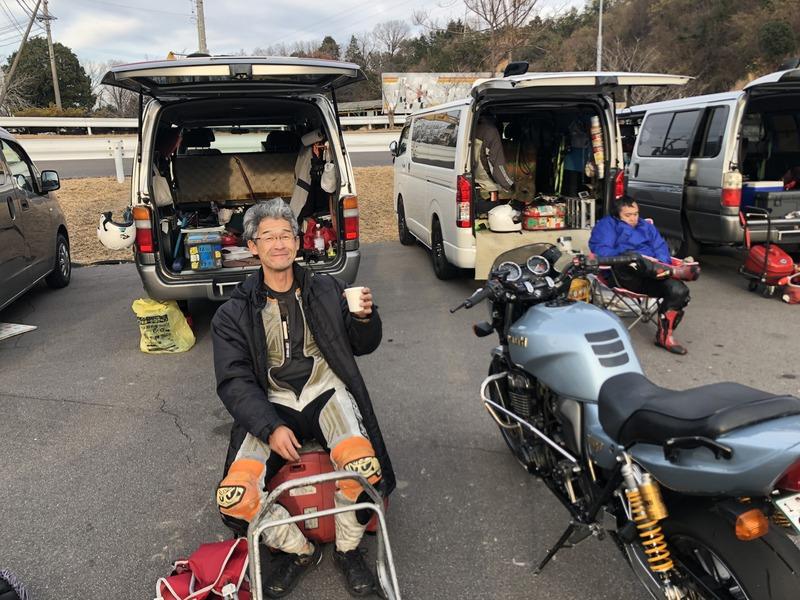 It seems that it seemed to be a good feeling on the whole, and it seemed to be pleased.
Appearance and running runs came out, and it looked like a good feeling.
It seemed that the advice of running was effective for other people, it was worth going to be told by a number of people that it was good.
And as for me this time as a tire for winter, it became exercise with wearing Rosso 3.
As time to practice running in this off season I do not have time but I can run with confidence even when cold
I went to practice with wearing the rumor Rosso 3 saying that I can possess it well.
It certainly did not have the quickness with a small turn, but on the whole it was a problem-free tire.
It was a good time in time, so I would like to practice with this tire this off season.
Although it was a practice session of two days of measurement training and leisurely exercise, the practice session of Krisp enveloped in pleasure
It was two days I thought it was really good ~.
http://zrx-drz.at.webry.info/201712/article_7.html