Since there are people saying that we want to sell MT07 by our customers, we will introduce vehicles.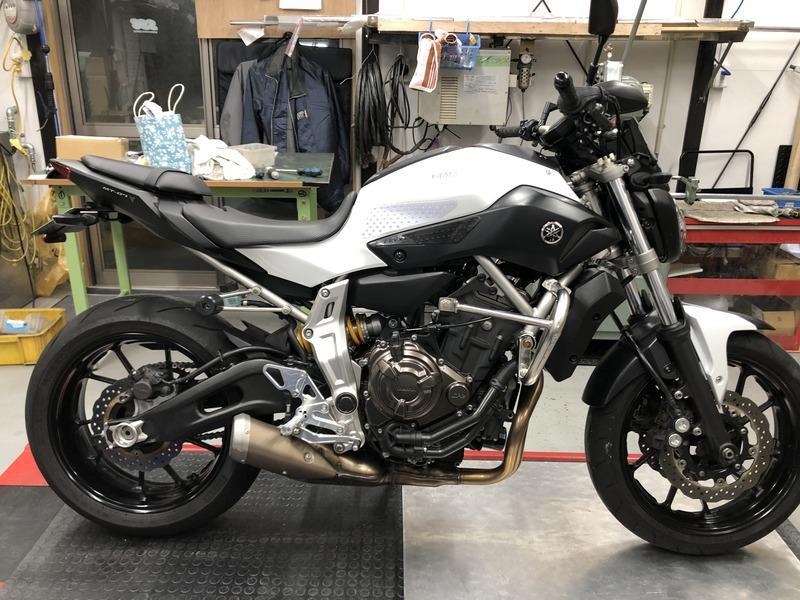 MT07 2014 model white mileage 21621?
Tire Rosso Corsa 6 part mountain
Since the vehicle inspection will take it from now, it will be around 2 years.
Content of remodeling
* SSB * Rear slider * Handle stopper * Handle rigid kit * Idle adjuster kit
* ECU rewrite * Orleans Riyasus * Front preload adjuster * Fenderless kit
* Back step "Captive step attachment" * Meter visor * LED turn signal * Seat epidermis change
* Adjustable lever "Brake clutch" * Tank pad
It is the range of the adjustment mechanism attached to the machine, but I will hand you the original setting of Sakuda.
Desired price 550,000 yen.
http://zrx-drz.at.webry.info/201803/article_8.html