Just now, to increase the gymkhana potential of the new Suzuki SV650
We keep cars and make improvements and settings.
Make a base and run the test at the last Dunlop training.
We have identified points to be improved, and repeated improvements.
I have not been able to run enough tests yet because of the expedition and the continuation of the rain, but today I got time in the evening
I have set it up.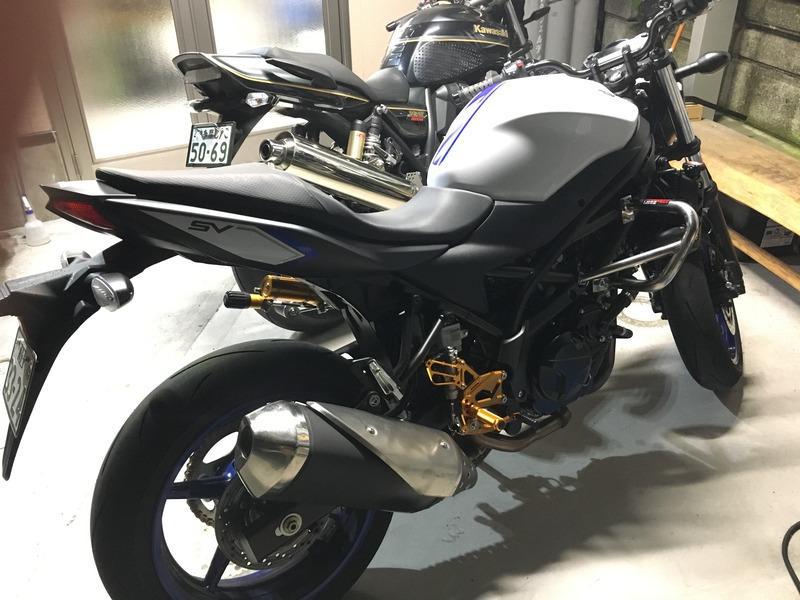 I am feeling pretty good as I expected, tomorrow I went to get out of setting early in the morning
I will debut at the Gymchaya-cup tomorrow.
I do not have run in a closed course slalom at all, so I am worried, but I feel the potential quite
I think whether riders can draw out the potential of the machine by only running for a short time.
I hope the asphalt will be dry tomorrow on the course.
http://zrx-drz.at.webry.info/201708/article_2.html