It's only here about Husqvarna
This time I would like to write a bit of the charm of the Husqvarna SM 250 from a single picture.
First of all, please look at this picture.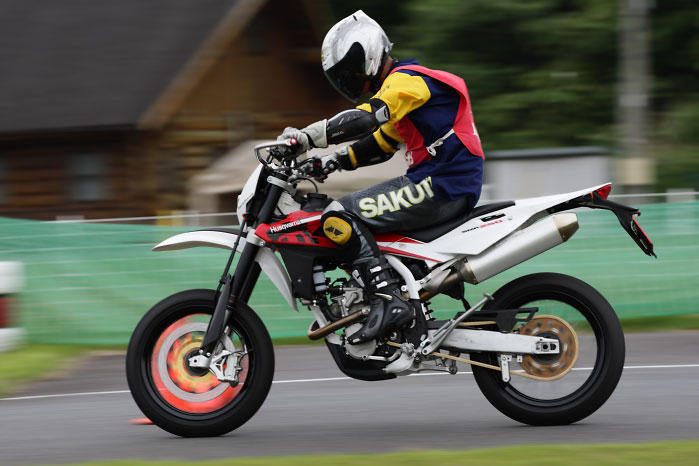 As you can see, you can see that the engine is small to the limit.
Although the whole is small, it is wonderful that the height of the head is low!
Usually the height of the head that comes close to the knees is very low!
And I notice that the whole engine is mounted in a very low position.
It is mounted in a position where the engine crank position is very low against the pivot position of the swing arm.
In this case, do not you think that a light engine does not adversely affect handling more?
I have never met a machine that I had dream of so much.
Even just watching this does not interest me.
What kind of driving can I do with this car body too?
It is a translation that I want to try better and worse.
Do you still fit Gymkhana?
There are many unknown places, but it is worth challenging.
I think so.
http://zrx-drz.at.webry.info/201106/article_14.html