About our SSB products this time.
SSB is a product made for the purpose of protecting vital things like your motorcycle and your body.
However, since we are attaching it why not let it be beautiful and cool looking?
So if you are a rider like me, I think that everybody thinks in a similar way.
SSB is quality! That has always been our motto.
Because of this some of our customers don't even want to scratch the final finish on the SSBs themselves.  I take this quite as a compliment, since in the end our SSB`s purpose is to be a bumper and when that purpose is fulfilled it will get scratched…
However, I as the manufacturer, I had always had thoughts to raise the visual quality even higher.
If I can make this part even more shinier… over here even more smoother… I had always had various thoughts in my head.
And I have discovered now that by doing a few more processes in addition to what we were doing now we can manage to get the final product to be even more beautiful than ever before.
We have already started introducing these methods in our products that were shipped out from the end of last month.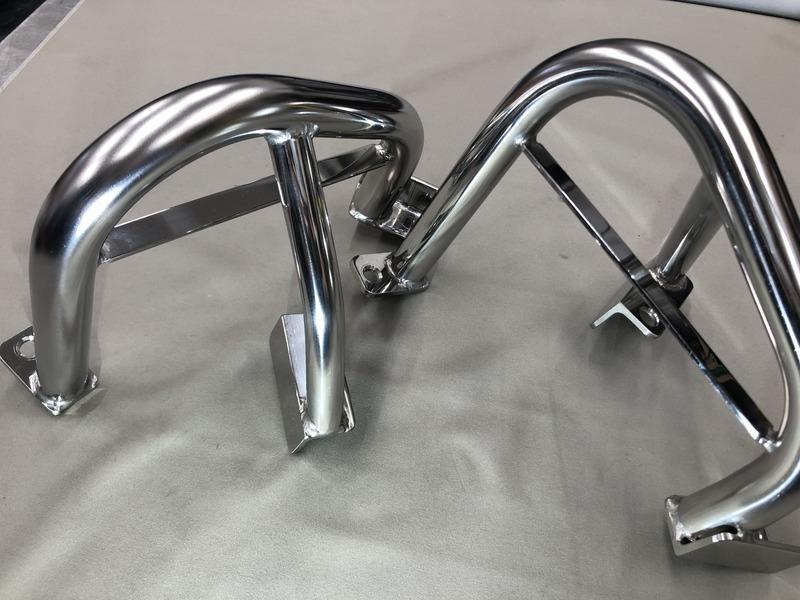 How about this cloudless finish?
Higher quality SSBs are now reality . And of course our prices will remain unchanged.
We would like to continue our pursuit of the quality SSB product in times to come.
Thank you for your continued support of SSB Factory.
http://zrx-drz.at.webry.info/201802/article_2.html