It is Husqvarnati 310 who battled top, but since I decided to fight with ZRX 1200 from this season
I decided to sell it again.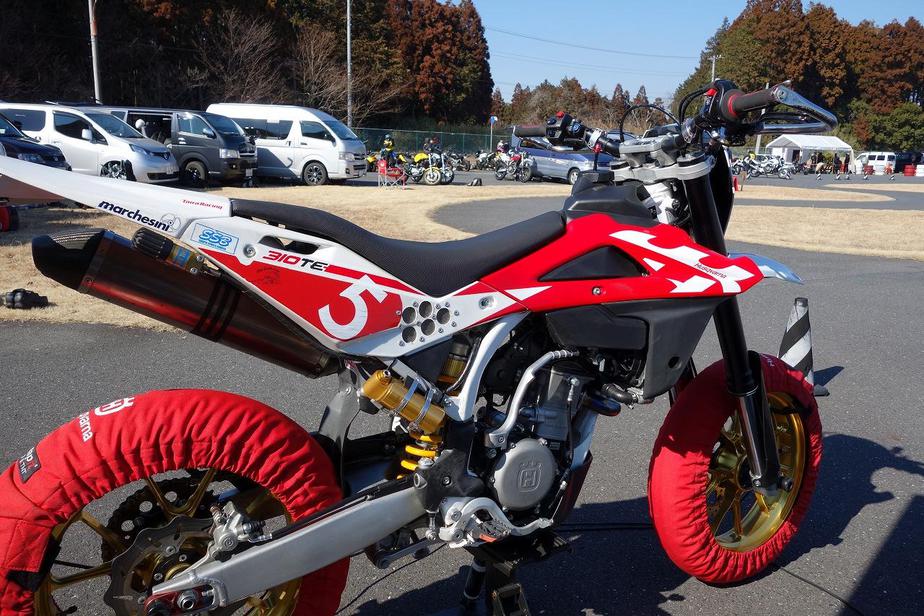 Custom content
Change stem, front fork, brake caliper, brake rotor to make TE310 motardized
I am processing the swing arm.
Underbody
F Fork = Rebalving, Spring rate change, Oil seal change (SKF)
R Suspension = Orleans (Special specification)
Wheel = Marchesini
Brake = Brembo master cylinder
Engine relation
Change to muffler = optional Leo Vinci muffler
Change to camshaft = TC camshaft
WPC processing = WPC processed piston and cylinder etc
Manny hold and injection changed for TC
Injection controller = power commander (not installed)
Slipper clutch = STM slipper clutch installed
Change to battery = lithium ion
Each sprocket size available
Chain = changed to ZVM-X of DID
Above, it is a vehicle that made various specification changes and sought the highest.
I have used it for 2 years, but I am doing the engine OH last year, so I am also working on WPC
I think that there is no problem with durability.
Although it is an amount, this is the only vehicle
I would like to sell it for 1.2 million yen.
I think if you want mail if you want.
Sakuchan@mwd.biglobe.ne.jp
http://zrx-drz.at.webry.info/201403/article_1.html