TE310 motard specification now in breaking
I am gradually setting up the suspension with the engine.
Engine was bound at 4000 rpm for 1 hour, after oil change 6000 rpm bound for 4 hours
Jimkana running for 1 hour with oil change and 8000 rpm tied up
Sometimes I am pulling to 10,000 rpm and driving.
Even so, while we are running as far as possible for wide open
The engine I expected was more powerful than I had imagined, five to five long
We are doing better acceleration from extremely low speed!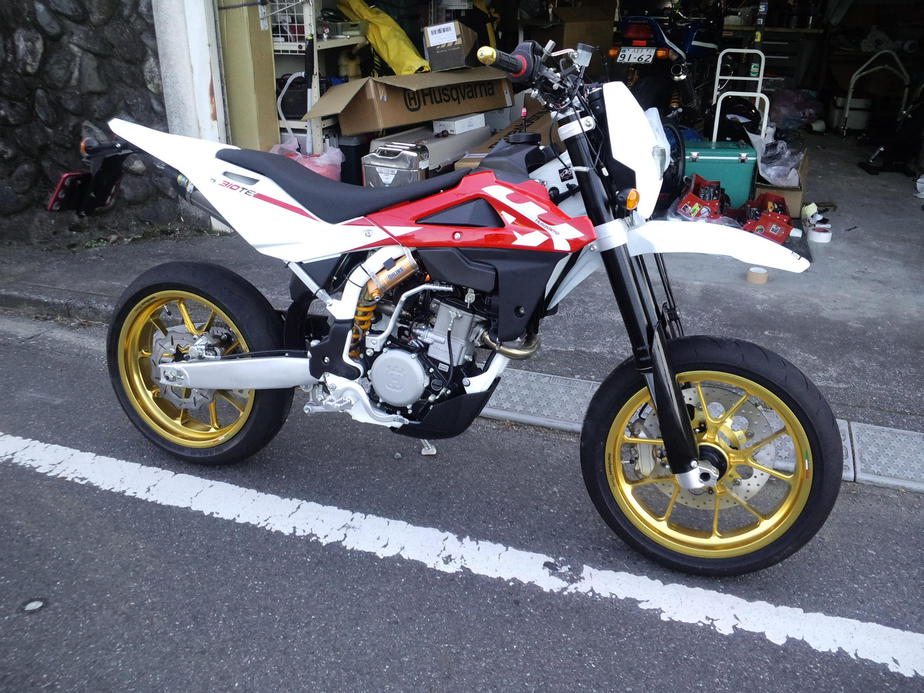 I was worried that the engine feeling will become rough by having reached 310 cc
Nothing at all! It is a feeling smoother than the reduction of the compression ratio.
I am looking forward to entering the full-open running, but the final one opening is still sealed for a while
I would like to raise the potential including the suspension.
http://zrx-drz.at.webry.info/201201/article_2.html