The Yamaha MT-09 has moved the position of the turn signal from the 2017 model
This results in that it will get in the way when installing our SSB bumpers.
We needed to relocate the turn signal.
Considering the performance, strength and appearance of the bumper, we have responded by relocating the turn signal instead of modifying the SSB Crash guard.
I got the newest MT-09 into the workshop and made the relocation kit. Last week.
Pleased with my final result so please have a look.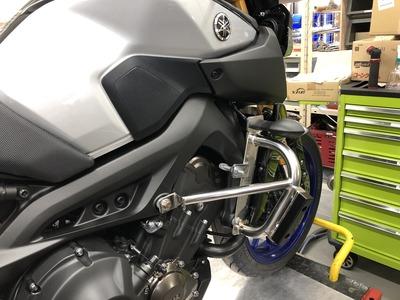 The stock radiator fairing was new from 2017~. It also has the base for turn signal.
In our kit you will take this away.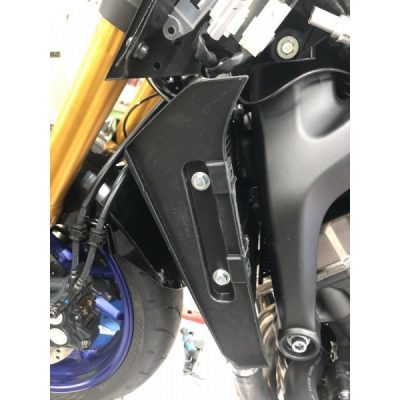 The base is instead spot welded onto the top part of the SSB bumper.
Since the blinker base is using the stock unit the durability is quite safe.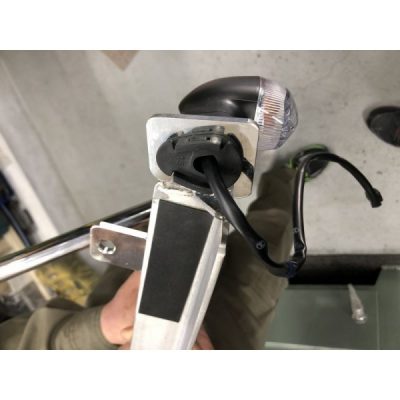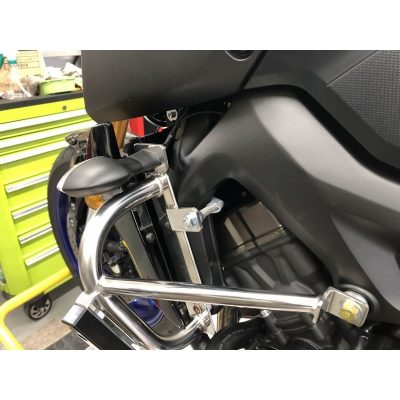 I think that this one is cooler than the position of the normal turn signal as well.
It blends in with the SSB crash bar better than the original design.
Turn signal adapter kit for 2017~Yamaha MT-09 SSB Crash Guard [YI01]
What do you think? Feel free to leave me a comment bellow.

https://zrx-drz.at.webry.info/201902/article_4.html