Yesterday I took part in a practice session with two VTR 250 and GSXS 1000.
It is such a cold temperature that snow remains, so GSXS 1000 + α 13 SP feels a very terrible feeling.
In such a case the set called VTR 250 + Diablo V 2 has a very sense of security.
By saying, I ran the VTR 250 in the first half.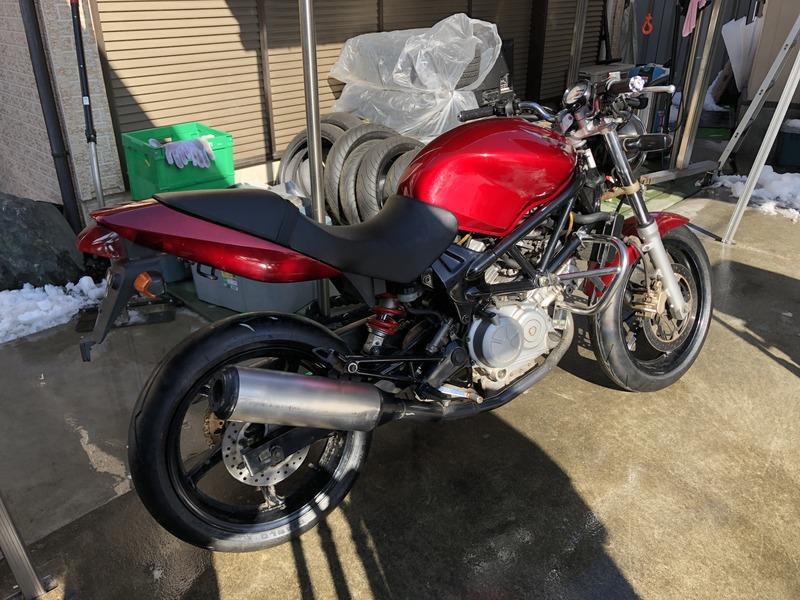 How can you run faster if you run? Can you get a run that will have a positive impact on future S1000 runs?
I will raise the pace while thinking.
It is natural, but I do not kill the speed, the line is small.
The pace gradually rose steadily, and the time which finally went up was 1 minute 22 seconds 1 ..
After that, I changed to S1000, suffering from the ridiculous power and the SP which immediately cooled down
The time I gave you was 1 minute 23 seconds 3 …
I can not exceed the time of VTR (; ∀;)
This time it can not be helped. . .
The total top of this day was 1 minute 21 seconds 8, so VTR 250 is awesome.
How polite accelerator work running from normal to target go ahead with incompetent VTR. .
Is not it tremendous in effecting such driving? I am doing personal analysis.
Faster accelerator on, accelerate the line with accelerated work with maximum acceleration.
As a result, the inactive part of the VTR has been eliminated and it is accelerating well! It is said … · · ·
76000? It's a tired engine that ran, is not it ~ (lol)
I would like to ride in the off season more VTR and S1000 and find the next run.
I participated in the practice session with two VTR 250 and GSXS 1000 yesterday.http://zrx-drz.at.webry.info/201802/article_3.html