I made a handle stopper base for VTR 250 this time.
When gymkhana is done with VTR 250, handle seems to be too short
Everyone uses a variety of means to reduce steering wheel angle.
So we made handlebar stopper base so that we can easily adjust handle angle.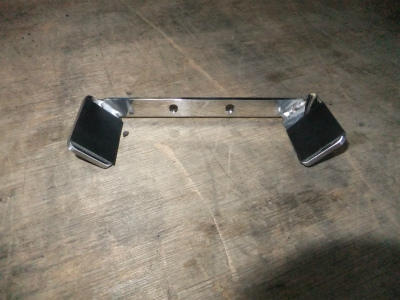 Tighten this part with the tank mounting screw and hit it on the frame.
We are selling cutting boards made by Duracon of 1.5 ~ 15? Selling in base such as 100 yen shop etc
Please paste and adjust the steering wheel angle as you like.
The inner tube of the front fork hits and acts as a handle stopper.
Although it is a personal opinion, this method has no damage on the car body
It is good because the steering wheel angle does not change.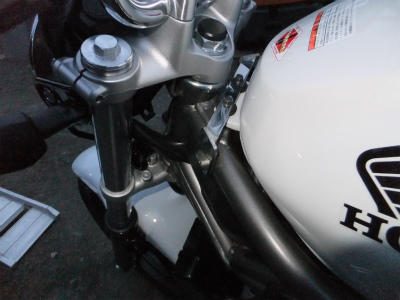 If you actually measure it, the gap is different on the right and left
Items around 10? Will enter.
It becomes a gymkana exclusive part, how is it?

http://zrx-drz.at.webry.info/201303/article_8.html