I went to Krisp with the GSXS 1000 to check the status of the VTR 250 that was under construction.
Actually, since Saturday was Nakai's 6 hour endurance race, it was a forced army saying that heading for Aichi after the end of the race.
The race runs indiscriminately for 1 hour and 30 minutes and is the seventh overall. . It's more fun than winning but without injuries
Because it is a major premise, it is the first time that all team members do not fall over due to the thoroughness of saying that if a fast person comes, without forcibly running, it will give over
It became a race.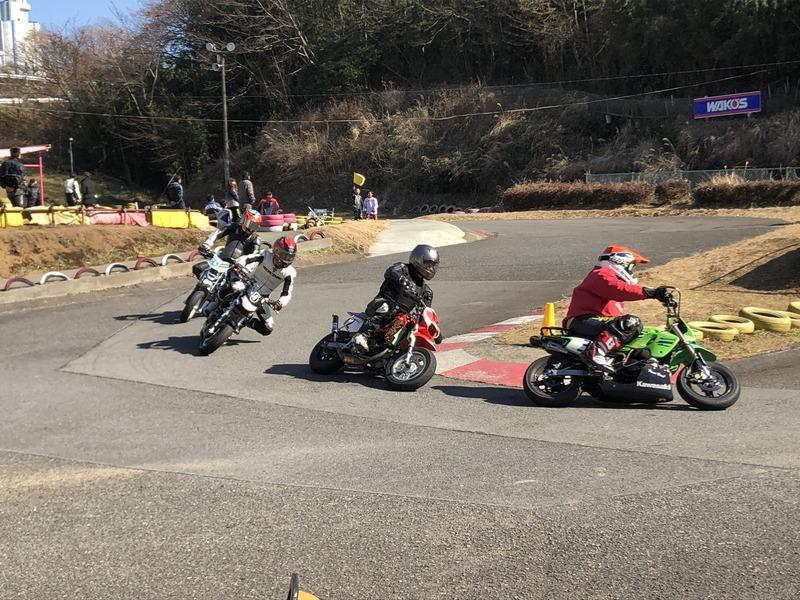 Annual Nakai 8 hour mini-bike race on 27th January 2018
Well, after the end of the race I moved to Toyokawa in 3 hours and arrived at the place the next morning at 8 o'clock.
… … When suddenly my body's laxity hit me.
After all I am old, does not my body come with a feeling (laugh)
I practiced at S1000 at the beginning, but it is not fun at all without a piece of body.
However, because it is a point, I ran into the afternoon.
Fairly well I think that the latter half was able to acquire fulfilling practice and data.
Is this the aim of the day for the afternoon? It is the trial run of the VTR.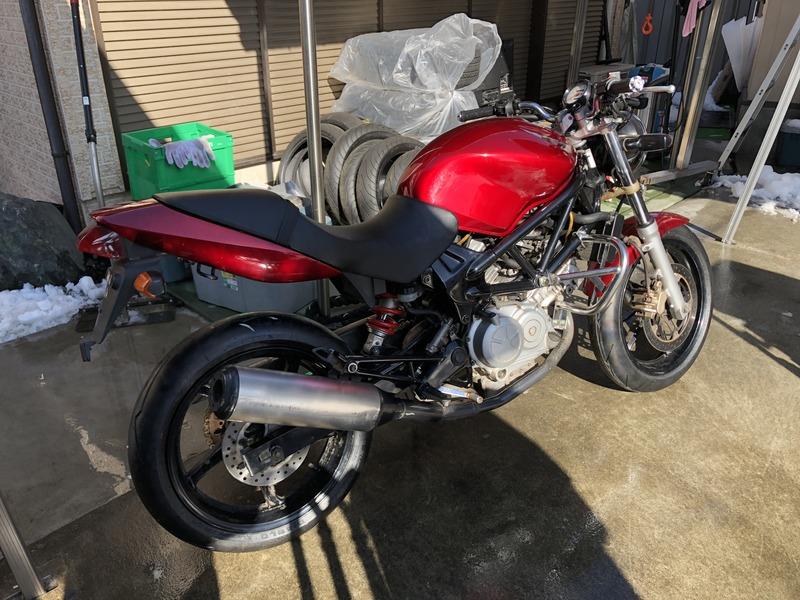 Suspension does not move to the cold at the beginning of riding and engine can not be blown any more.
I gradually warmed up and started to run normally, so I tried time attacks as well.
How can I run a VTR without power faster?
While thinking, I built a run.

Basically, it is on the extension line of accelerator work and brake work, banking, which you are always running by yourself.
With exactly the same riding, I finished stuffing time with runs keeping the accelerator open.
Once you start to understand even the characteristics, the time keeps getting fuzzy.
I managed to get a 1.5 seconds faster time than that of the video here.
Considering that this time GSXS 1000 was 1 minute 7 seconds 1, this was enough of a time for the first try? I think.
Running not to stop the machine even more if you get used to it! I think that it is good for exercise of ~.
I'm going to set up a little more and say "Since the clutch slips or it is a borrow machine, I need to do a bit more basic maintenance."
I will bring it to the next practice session.
http://zrx-drz.at.webry.info/201801/article_8.html