When I was riding the GSXS1000, my rival's vehicles started to become lighter and lighter, and I got fed up with the situation and decided to win the championship and quit SB in 2018. I have decided to return with the heavyweight ZRX1200R.
Since then, I've been fighting with Ninja 400 for 4 years, and I decided to return to SB with ZRX1200R here, although it's halfway.
As you turn 60, relax and enjoy your bike and gymkhana the way you want to! I started moving with that in mind.
At the JAGE Cup, I challenged myself with the road smart 4 touring tire. . For this year's Dunlop Cup, I tried using the new Q5 tires. .
Gymkhana is a lot of fun.
What's your next challenge? I'm excited. .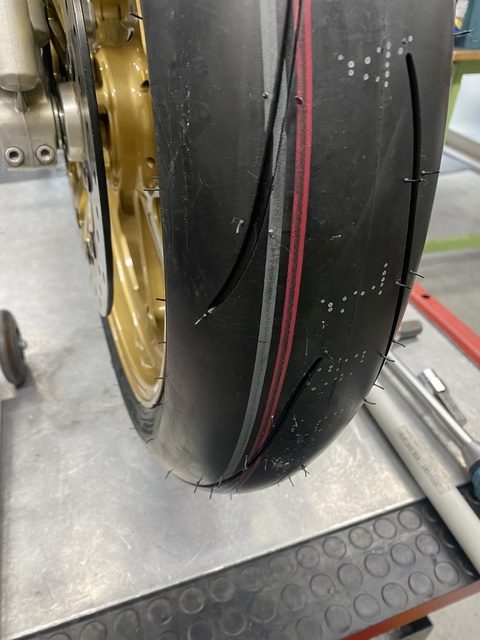 Well, I think there are many people who don't like such activities, but please forgive me for switching to enjoying Gymkhana more.
Stop fighting for the top = retire. .
If that's the only way, isn't it sad that you've been doing gymkhana for so long? . .
And when I switched to the ZRX1200, I thought that the ultimate driving experience that I had pursued was here! That's what I mean.
The ZRX that moves as I thought is really fun to run. .
It seems that the people who are watching also feel it, and they say that they are having fun riding it. .
"Since it is a heavy vehicle with low basic potential, I don't think it will cause trouble for people in the SS series."
As I wrote before, you can express yourself like a musician or an artist, and the people who see and hear you will be moved.
I thought that I would be happy if I could do something like that by riding a motorcycle.
With ZRX, I wonder if I can become such an expression a little. I think that I would be happy if I could do it.
https://zrx-drz.at.webry.info/202207/article_11.html