I went to the fourth race which will be the final race of the JAGE Cup 2009 season.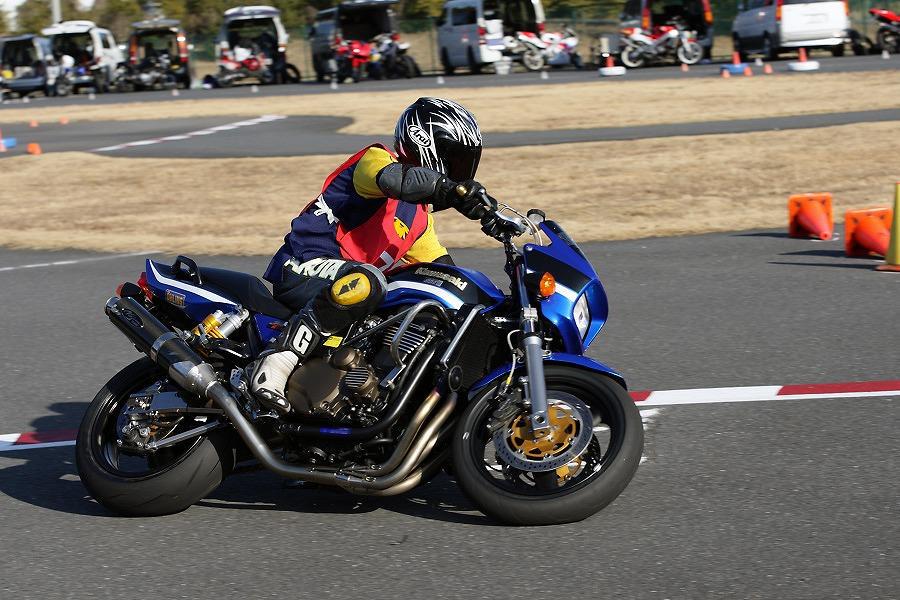 I thought that it was a good idea to participate in the DRZ 400 that originally had been out until the third race
I can not hold back the feelings I want to go out with ZRX in any way, I wish you all a warm cheer
I decided to take the plunge.
Since the ZRX was sitting on 1100, I knew the direction of the setting to some extent
We built parts based on that and tried and tried as much setting as possible at three practice sessions!
The great difference with 1100 is that the feeling of the whole body coming from the difference in rear pivot position
Is it greatly influenced by it? The input to the front is bigger than I thought
It was easy to bottom-bottom with the 0.9 kg spring that I first put in.
To eliminate the bottom thrust, change to 1.0 kg spring and return the oil level to standard
Fine adjustment at the afternoon on the previous day.
I decided to participate in the JAGE Cup as it is.
It was such a simple setting, but it was easier to get on than expected
It became a machine which gently accepts to the rider who is not accustomed.
Actually running in real life, with poor cornering at high loads and slalom etc.
Although there is still a need for improvement, such as head position going up
There was atmosphere that it seemed that good result could be obtained if rider worked hard.
Even though the first heat has powerfully entered, there was also a bad part
I was able to connect to the second heat in the second place in SB.
2nd heat, this time it is a race to be aware of running out of power!
Although there was not a big and bad place, was the whole momentum insufficient?
I decided to finish the final race at SB 3rd without stretching more than I thought.
From the current driving feeling, I already thought of some directions
Three months to Dunlop first race! Make specifications that you can take a drastic move
I want to run happily with a smile.
Nevertheless Jimukana is a big motorbike ~
The feeling of fulfillment when running was the best word.
http://zrx-drz.at.webry.info/201001/article_4.html