After deciding to fight in the 2010 season, ZRX 1200
I was boiling down machine setting all at once
It seems that we are beginning to succeed in getting the potential to fight SS partner somehow.
"Well it's just time for practice sessions"
Machine is raising the potential in various balance
Among them, there are parts that are showing great effect.
It is a swift arm made by Wheelie "Bundes special specification"
It is a frame reinforcement kit.
As soon as I thought it was essential to wear a high grip tire and aim for time
It has become a good feeling.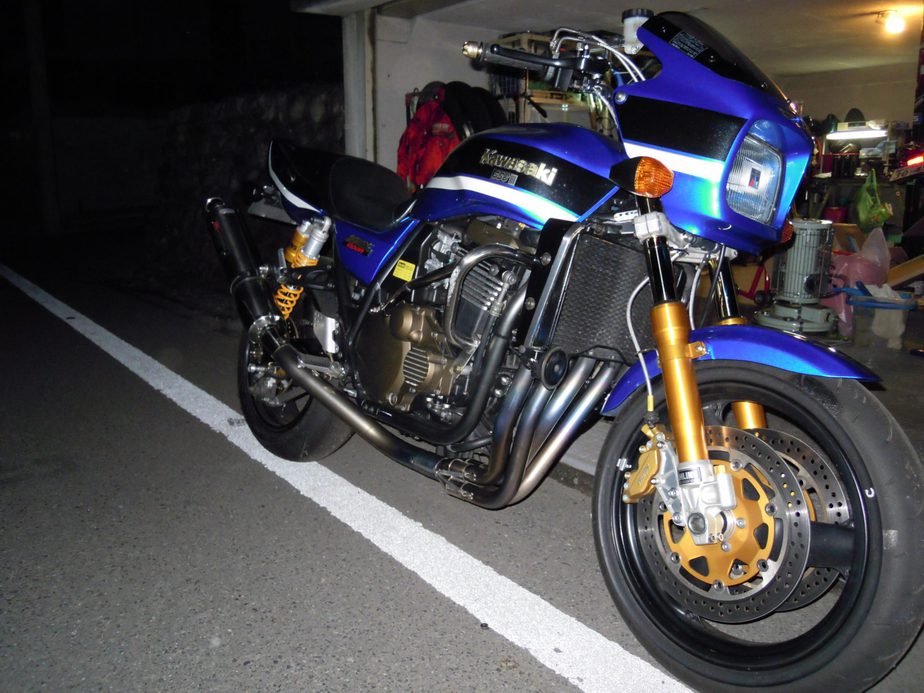 And according to that, Uno Parouno had to rearrange it before and after the suspension is still in the process of setting up
Succeeded to trim the balance of the whole body firmly!
With good assembly and excellent movement and solid damper
We are raising the potential of ZRX.
And in the off season Dunlop developed a high grip tire for gymkaa "Ambiteton"
While grip wear resistance is secured, grips at low temperatures are also obtained,
Moreover, it is a new dimension tire which is getting stable handling and turning performance!
I also would like to fight this season with ZRX 1200.
It is said to be "March 1" release.
It is less than two months until the first race! If I raise the ranking time two more, will the overall podium be visible as well?
The target is high to the last! I would like to do my best. .
http://zrx-drz.at.webry.info/201002/article_1.html