I put a muffler made with a collaboration of TSR & Nojima in my car CB 1300 SF.
Up to now I had a muffler of Nojima 4-2-1
This is my scarf!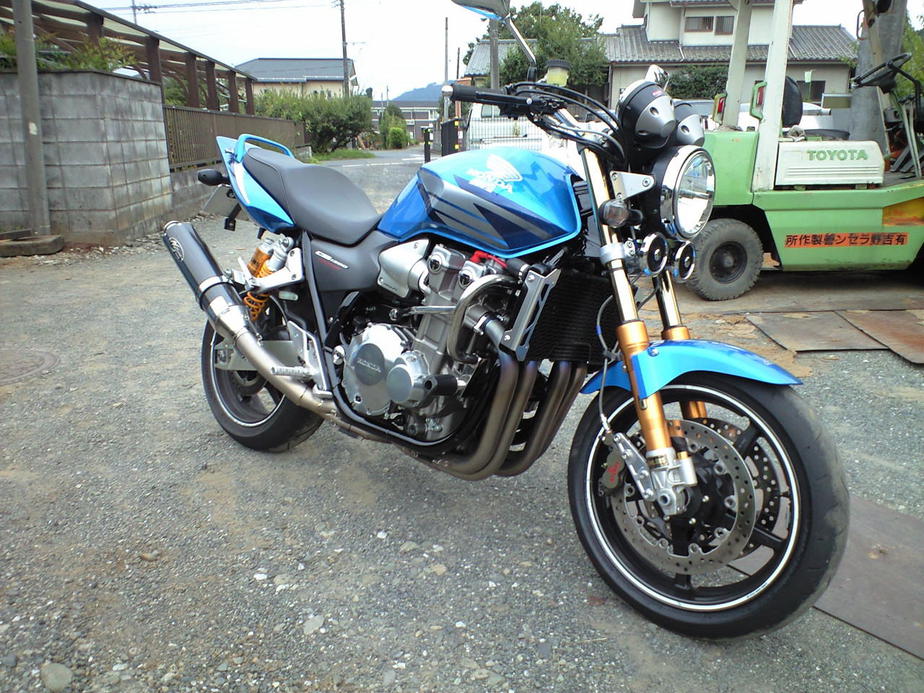 I decided to buy it in love with its performance and form.
This is a new muffler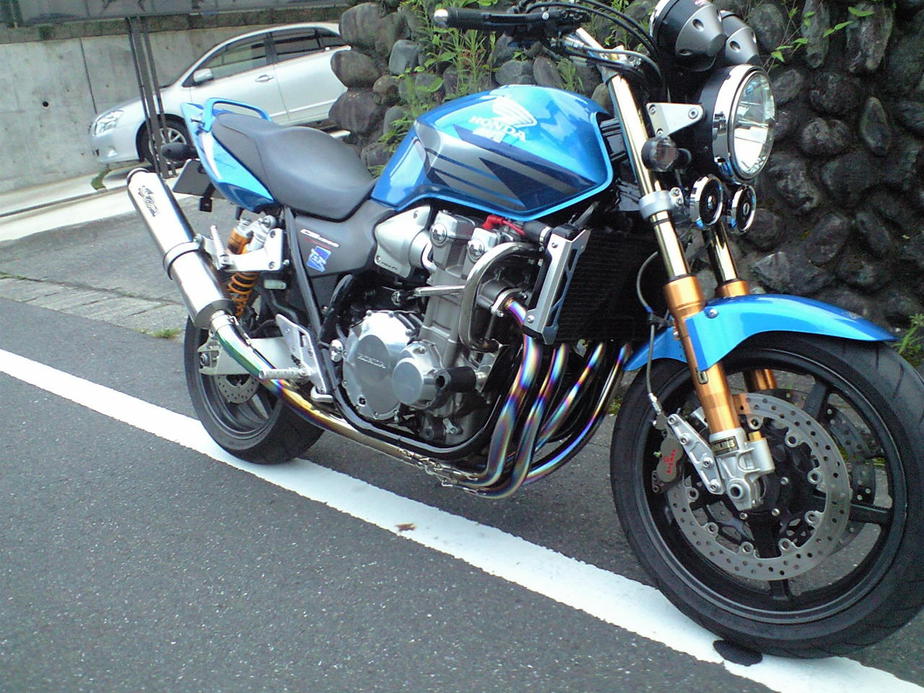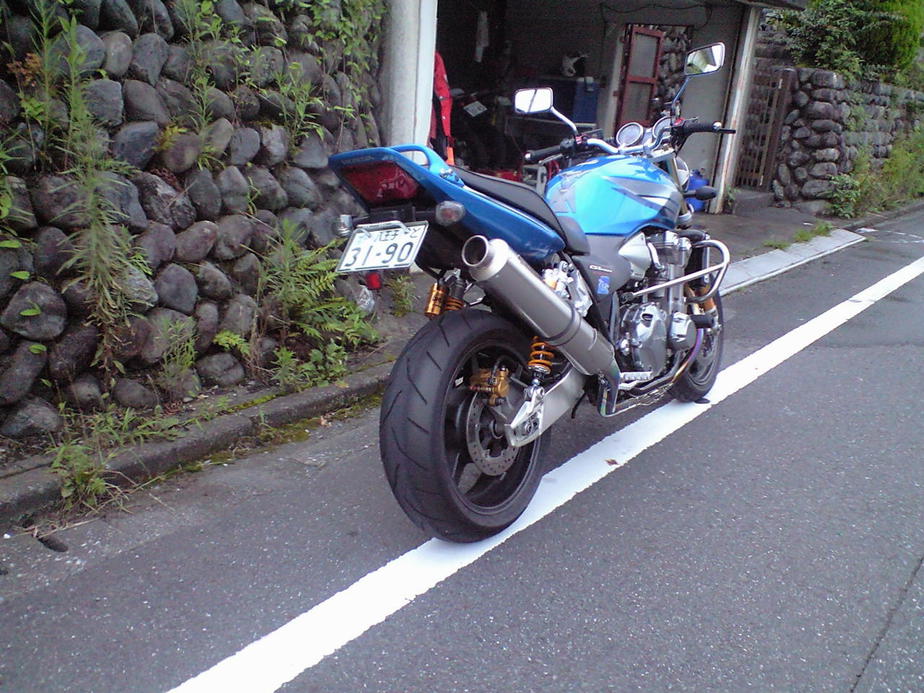 Actually, the 4-2-1 muffler for CB 1300 has only the things whose exhaust pipe lengths are different on the left and right due to the structure of the engine lowering!
The difference also appears in the exhaust sound! It becomes a disjointed sound, and it also has an extremely low torque characteristic
It was affecting!
I liked the feeling without the valley of 4-2-1 for the whole torque characteristic, but by all means
I did not like the disagreeable feeling.
It is unstable even if you rotate it ~
If it is a 4-1 muffler, I do not have the feeling of roughness around here
No bank angle from the lowest ground clearance
And a little bit slow speed ~~~
It was bothering me.
But this TSR & Nojima's collaboration muffler!
Despite the 4-1 muffler, all the performance is satisfied!
It seems to sell like.
Before buying, I spoke with TSR production person for nearly 1 hour
I decided to purchase, but this TSR! I talked for a long time in the past
It is a very trustworthy maker to tell firmly what you can not get bad
Although it was an impression, I was able to decide the purchase as the talk advanced with a good feeling this time.
And the impression that you tried is powerful all over!
It is linear and easy to handle even for accelerator control!
And, as the person in charge said, the emblem characteristics are very good
Elements for running happily are packed with gisslies!
It was such a muffler.
Looking forward to returning to the SB class in the near future with this muffler attached CB 1300
I want to gradually boil down machine setup.
http://zrx-drz.at.webry.info/200908/article_1.html