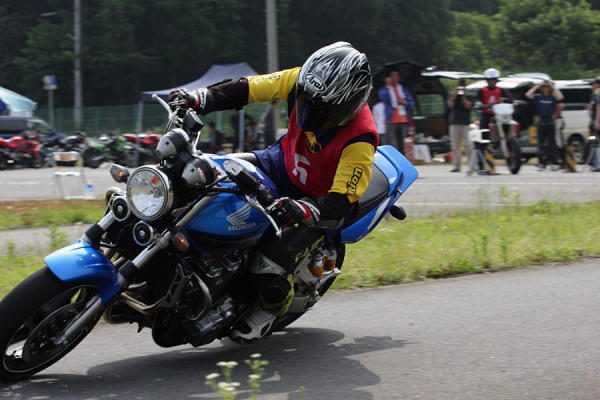 It is a comment about riding after a long absence.
If you are viewing your own riding recently with video etc.
My head is falling inward!
It is not limited to gymkhana but it is more or less inclined at pass and circuit …
I was aware that this symptom actually started from the time I was on the GSXR 750
It is not what I am aware of.
I was shaping naturally while seeking faster! Is it such a feeling?
But if you analyze yourself, the merit of having your head tilt straight or inward is
1 It is possible to put the center of gravity further inside
2 body more easy to twist
The disadvantage is
1 It is difficult to balance
2 The length of turnover is long
3 Visibility gets worse
Well this riding! There is no minus to be able to use
I am happy that riding can evolve more by choosing properly ~
By the way, if you are watching the latest Moto GP something, the head is inclined inward
Only you see?
I will do my best with positive thinking
http://zrx-drz.at.webry.info/200906/article_4.html