I entered Wakkanai from Rebunjima at 19:30.
Then we had dinner and checked in at the inn.
Despite being late with … … I got up firmly ~
To Soya Cape is a morning can touring.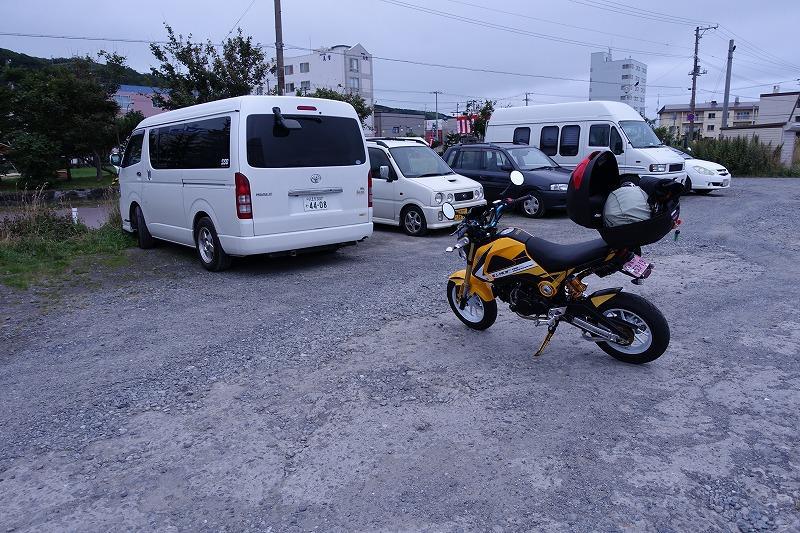 Compared to the island, Wakkanai is a city!
Start a wide road and aim for Soya Cape at National Route 238.
The heavy-duty truck also runs around 80 ?, but while enjoying the scenery with Grom
I ran slowly.
Because it is about 35? In distance, it arrived in quickly.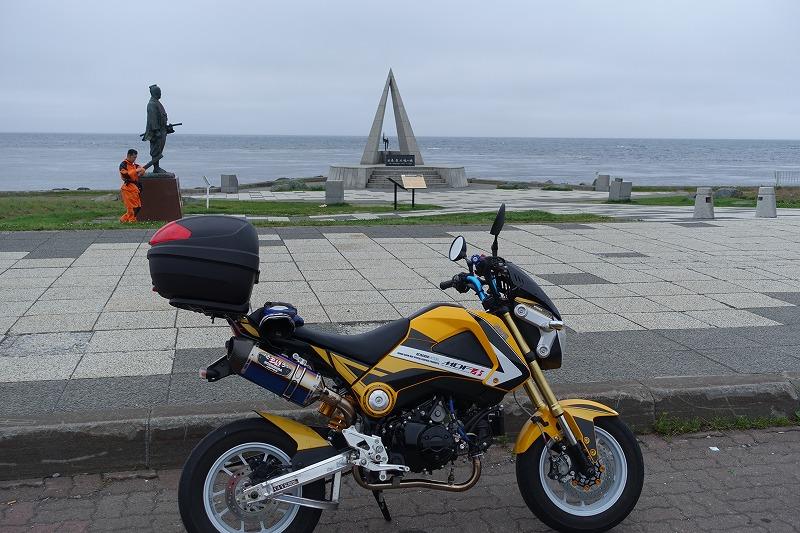 It is a famous monument of the northernmost tip of Japan!
There are still only two bicycles stopped, as long as you are relaxed
Ogasan on Cub 125 was there, so I looked at the number is Fukuchiyama City.
Talking about it, it seems that you came from Kyoto to the northernmost point on the lower road.
I think that it is probably 65 years old, but there are strong figures ~
I also want to go around motorcycle nationwide from now on.
I went back to the inn and once again departed by car.
I came again.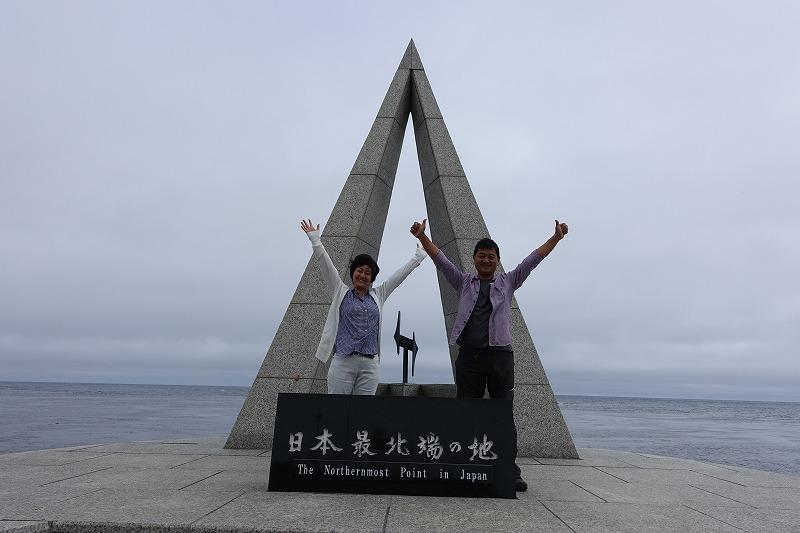 From there we head south down the Sea of ​​Okhotsk.
In this area I also find a shop that sells scallop and crab seafood is famous and runs
There is absolutely no …
Although I had a bit when I got to the station on the road, I could not afford to buy it.
Going south and going to the branch town finally finding a shop and entering
Odysan appeared without a visitor.
When I start talking a lot, my wife comes up and flowers bloom in a talk.
Did you talk for over an hour?
Because I am hungry at 12 o'clock, do you have a delicious shop? If you ask,
What do you want to eat? Because I say "Because I've eaten only life, now I want to eat ramen"
If you say, there is a nice shop ~ Let's ask if you are doing! He called me.
"Noren does not appear but I will put out if you enter from the side" Conversation over the phone (-_-;)
While becoming uneasy, will you guide the journey, dialect? I can not hear the words of Ogasan mixed up (- _ -;)
I am in trouble, my uncle will show me to the store. .
When I go there, where is the shop! ! !
The appearance. .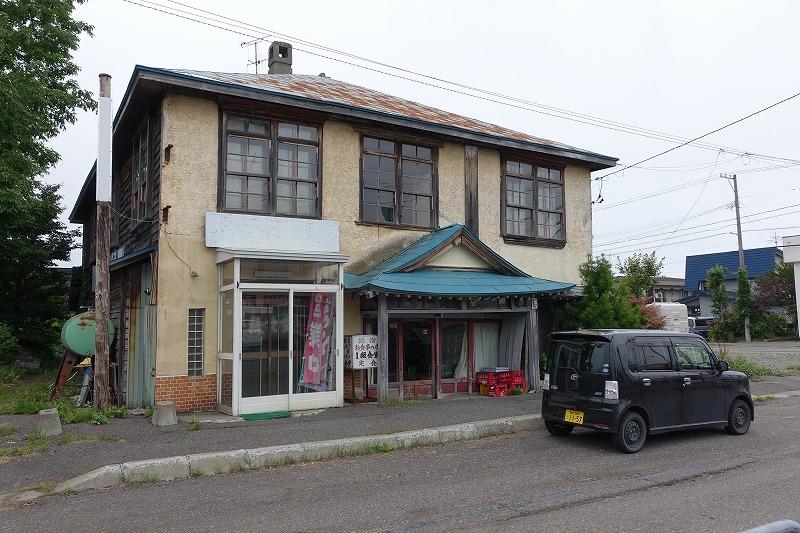 Is not this a shop that is open?
It is a shop absolutely not available when going normally.
Two men who are busy working in entering inside …
I requested Miso chashuu noodles and Miso vegetable ramen.
As the husband came out and started making it a little relieved and waiting
Ramen came out!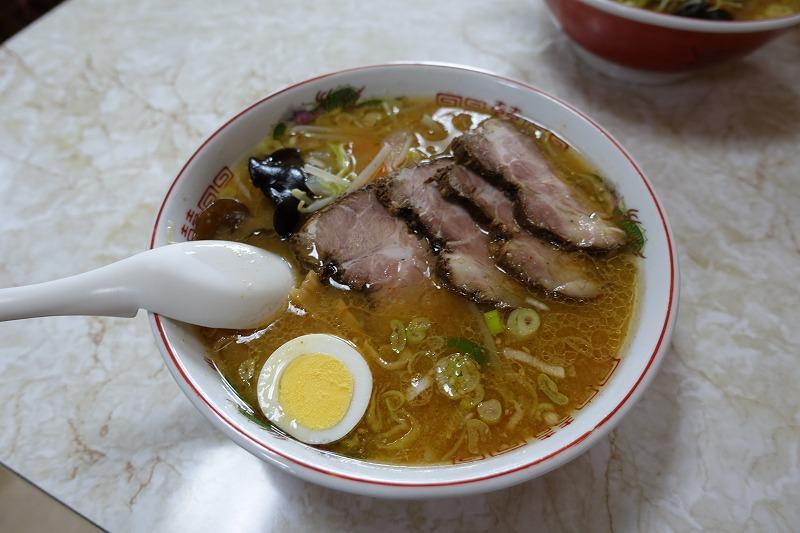 delicious~~~~
A wife who does not eat much a pork is delicious this delicious chashu …
Even though it has a firm taste, I got delicious ramen without thirst to be thirsty afterwards.
Even when entering the shop there are orders from the locals one by one
I said delivery will pass at 2 o'clock, but "at that time at 12:30"
It was like a reply from a customer saying that it was still good!
I returned thankfully to Ojiyasu after a complete meal and thanked him.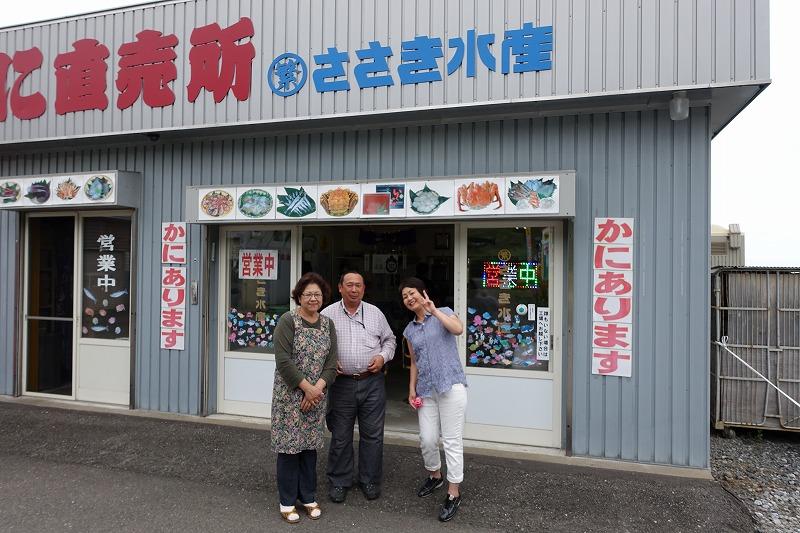 Having such encounters makes a memorable trip!
I decided to come by motorcycle next time and left the store behind.
Of course, I bought a crab and a scallops ~
A shop that a good couple doing! Maybe I should use it often because I think that it is a shop where absolute credibility can be maintained ~
I think.
I will aim at Asahikawa after leaving the shop a little south.
Running through the mountains endlessly, I was able to encounter Kitakitsu many times.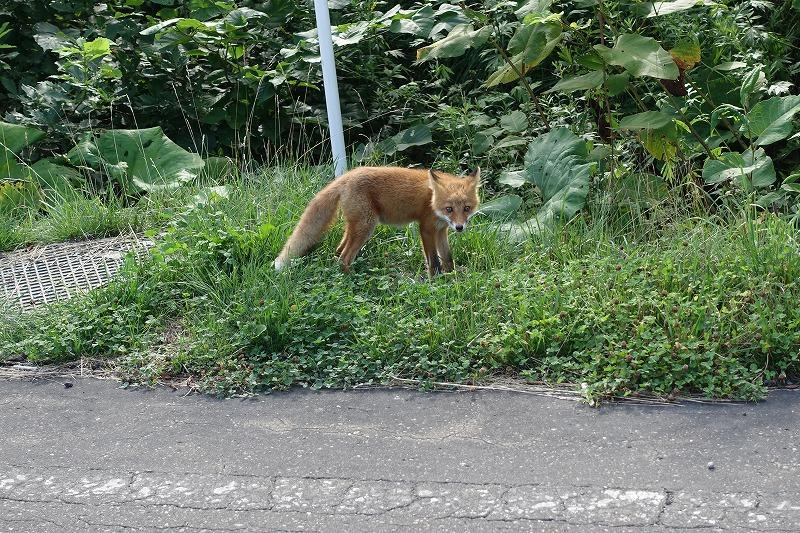 Come on, tomorrow is the real production of Hokkaido gymkhana.
http://zrx-drz.at.webry.info/201508/article_4.html