I went to the Office Teahouse Cup, which was the first dry tournament in a long time.
It was raining in the morning, and it was fluttering at the opening ceremony, but it got dry and dry as the run started.
I brought wet tires in consideration of rain, but I can run with α13SP without any problems.
Since the beginning of this year, the ninja setup and running style are still useless! I thought, so I changed the setup little by little.
It's not a modification, it's just a setup.
It is a machine that has returned the lights and blinkers so that it can run on public roads without any problems.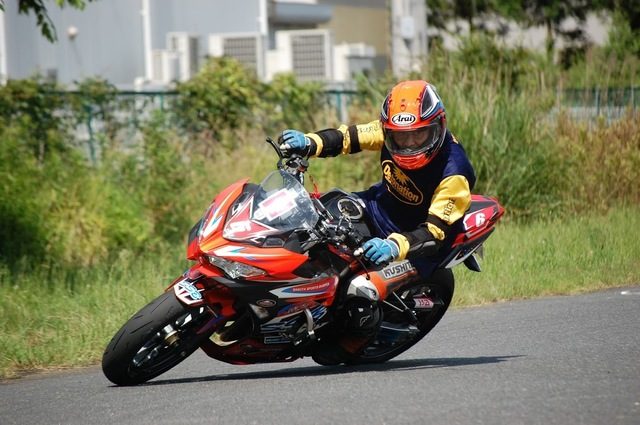 The setup change is well balanced with the driving style I've been looking for recently. ..
I was very nervous at the first heat tournament after a long time, and I thought I was looking for this.
It feels like I ran safely overall, but I think it was stable without any major mistakes.
Is it like that when you're ready for the second heat?
And the second heat basically attacks a little with the same feeling. .. It's like that, but anyway, stabilize the machine and use up the tires. ..
I attacked with that feeling.
After all, a feeling of tension that is different from the practice session dominates the whole body.
Using that tension as a spring, I pulled out the adrenaline and ran.

I didn't make any big mistakes, but I was attacked with a good feeling. The risk of falling will increase more than this, so I think it was a good run in a run with high tension in the tournament.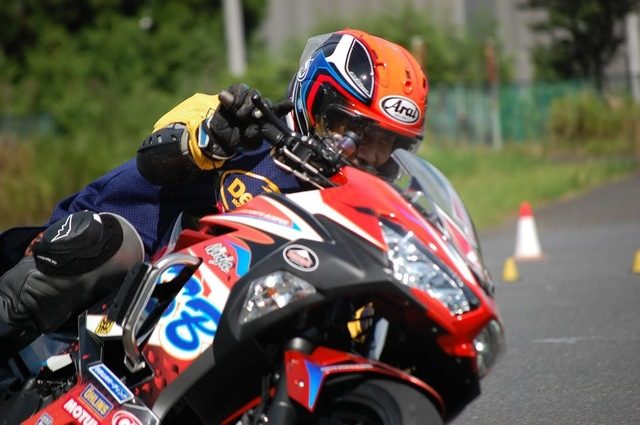 As far as the participants' times are concerned, I think they were able to run very well. I think so.
While praying that it will be held with the JAGE Cup Dunlop Cup in the series.
I will work hard to practice.
Then, we will head to the leading players in the Kanto region for the MG9 tournament to be held at Kyushu Kumamoto HSR on July 25th.
I would be happy if I could run well there ~
https://zrx-drz.at.webry.info/202106/article_3.html