2022 has been the worst year ever at the same time as I turned 60 years old.
I got sick many times, went to the hospital, and had acute gastroenteritis and contracted coronavirus even at the destination, and it was really hard.
In 2023, I want to get rid of the bad luck and have a refreshing and enjoyable year.
2023 will be a year of change in my work and my life. I would like to do my best for a fun future.
In terms of gymkhana, I will mainly run the Z900, but I would like to challenge it in a state where I can drive it without reducing the weight.
How far can you compete against the lightweight and fast SB class SS competitors with your setup and riding skills?
do one's best.
It's not a gymkhana, but people from driving schools and various people all over the country want to hold an event where they can run together.
I am very happy that the technology I have cultivated so far has been evaluated not only for gymkhana but also for gymkhana.
I would like to work hard and dream that I will have the opportunity to ride with riders from all over the country who want to improve.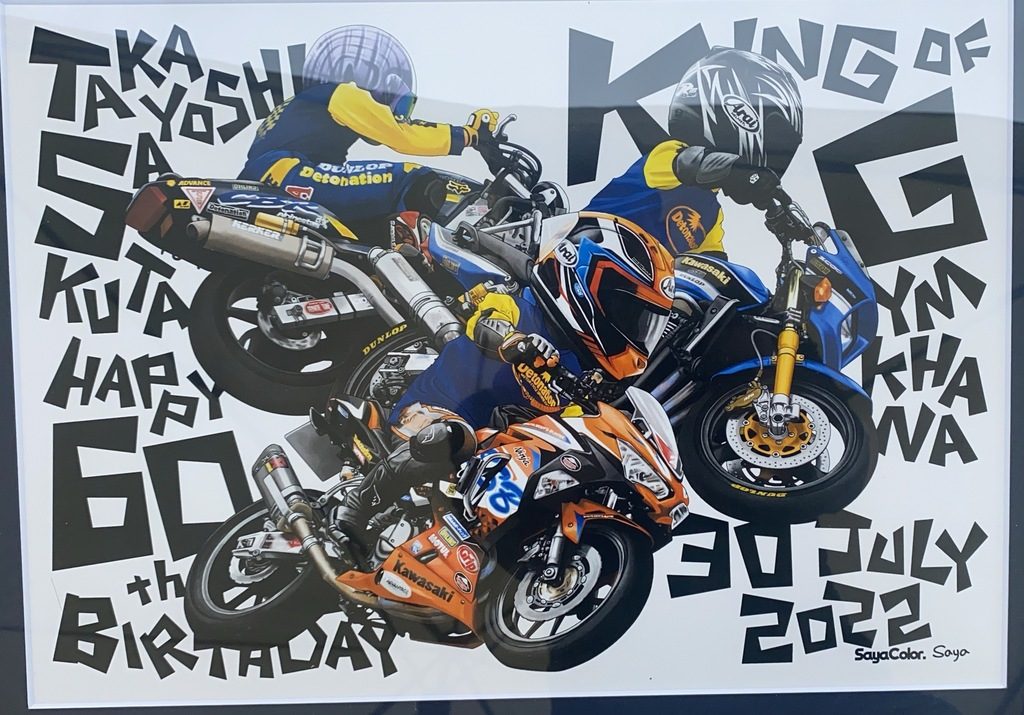 https://ssbfactory.seesaa.net/article/495583524.html